Description
AJIPURE® MP9
ESSENTIAL AMINO ACIDS
A NEW GENERATION OF
MUSCLE SUPPORT*
Fermented and vegan sourced EAAs
Promotes Healthy Muscle*
Supports Muscle Protein Synthesis*
Naturally Flavored for Amazing Taste
Amino Synergy is one of the most exciting developments in the realm of bodybuilding science. When you're pushing your body to the max day in and day out, you deserve the highest quality amino acids you can get to fuel your efforts—and that's exactly what you'll get with Kaged Muscle's latest innovation. Amino Synergy is an advanced full spectrum essential amino acid (EAA) formula that delivers fermented and vegan-friendly EAAs.*
NOTHING COMES CLOSE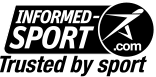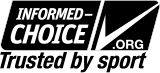 WHY YOU NEED AMINO ACIDS
Amino acids, the building blocks of proteins, are protein in its purest form. They make up proteins that account for 20% of our bodies. Protein plays a crucial role in most biological processes, forming essential components of muscle as well as cell membranes and is essential in metabolic systems.
We acquire amino acids by synthesizing them in the body (non-essential amino acids) or by ingesting them (essential amino acids) in foods, beverages, and supplements. Your body cannot create the essential amino acids – they need to be sourced from food and supplements. That's why it's so important for athletes and bodybuilders to consume high-quality sources of amino acids, like Amino Synergy, every day.
NOT ALL AMINO ACIDS ARE THE SAME
The truth is that not all amino acids are created equal. Many companies use amino acids derived from animal by-products such as bird feathers or human hair that have undergone harsh chemical treatments.
Kaged Muscle is committed to delivering products that are unmatched in quality and backed by science to help individuals lead a fit, healthy lifestyle, and we always put quality before profits. We formulate to a higher standard and provide athletes with only pure, highly effective, premium quality products. With this commitment to quality in mind, our team set out to develop top-shelf amino acid formulas to help take your physique to the next level.*

VEGAN-FRIENDLY


NOT FROM ANIMAL TISSUE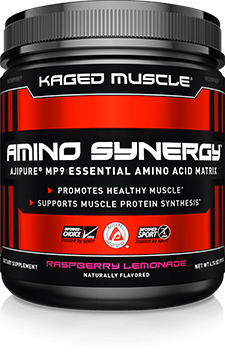 NON-GMO


NOT FROM HUMAN HAIR
Built on the strength of industry-leading fermentation techniques, Kaged Muscle is able to provide high quality, fermented and vegan sourced amino acids. In fact, it's this method that is one critical differentiator between most "leading" amino acid products and our newest ground-breaking formula, Amino Synergy.
WHY AMINO SYNERGY?
Vegan friendly
Naturally flavored
No artificial colors
Gluten free
Kosher
Tastes amazing
ULTRA-PREMIUM ESSENTIAL AMINO ACIDS
Amino Synergy's AjiPure® MP9 Matrix is engineered to give you all nine essential amino acids: L-leucine, L-lysine, L-valine, L-isoleucine, L-threonine, L-phenylalanine, L-methionine, L-histidine, and L-tryptophan. This matrix of amino acids helps support protein synthesis to promote healthy muscle while supporting your physique goals.*
HOW AMINO SYNERGY WORKS
Amino Synergy is formulated with a leucine-enriched EAA matrix. MP9 supports the mTOR signaling pathway and protein synthesis.* mTOR, or mammalian target of rapamycin, is the body's master protein synthesis regulator. This powerful pathway controls the anabolic and catabolic signaling of skeletal muscle mass, regulating muscle hypertrophy (growth) and muscle wastage (breakdown). Amino Synergy delivers a combination of leucine-enriched EAAs to help combat muscle breakdown and support protein synthesis so you can start maximizing the results you work hard for in the gym and on the field.*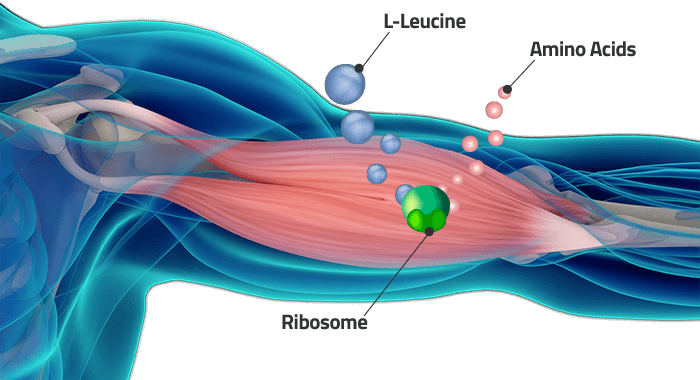 Enhances protein synthesis*
INNOVATIVE ESSENTIAL AMINO ACIDS MATRIX
Amino Synergy is an advanced formula designed for any athlete who is looking to promote healthy muscle and support protein synthesis.* In addition to the innovative full spectrum MP9 Essential Amino Acid Matrix, this powerful formula also delivers 500 mg of freeze dried coconut water powder per serving.
This clean formula contains no artificial flavors and colors, uses an exclusive, proprietary combination of ingredients and cutting-edge technologies for an unrivaled, great tasting versatile product you can use any time of day.
Like all Kaged Muscle products, quality, purity, and composition are 100% guaranteed. You know you're getting only the best from Kaged Muscle—you don't have to worry about inferior raw materials being used or corners being cut during formulation to make better profits. We don't compromise on quality, ever—and we don't expect you to either!
WHY AMINO SYNERGY™ CAN NEVER BE DUPLICATED
What really sets Amino Synergy™ apart from the competition is the attention to detail that goes into sourcing the world's best ingredients.
Patented Ingredients
Exclusive Natural Flavor Technology
Proprietary Manufacturing Process 
What's in Kaged Muscle AMINO SYNERGY
                                                                    30 Servings + Caffeine  - Peach Tea                                                                                                       30 Servings + Caffeine  - Orange                                                                                                       30 Servings Caffeine Free  - Raspberry Lemonade                                                         
30 Servings + Caffeine

Peach Tea

Serving Size: 1 Scoop (6.5g)

Servings Per Container: about 30

Amount Per Serving

% Daily Value

Calories

30

      

Total Carbohydrate

2 g

1%†

Total Sugars

.5 g

‡

AJIPURE® MP9 EAA MATRIX

3

g

‡

L-Leucine, L-Lysine Acetate, L-Valine, L-Isoleucine, L-Threonine, L-Phenylalanine, L-Methionine, L-Histidine, L-Tryptophan

Coconut Water Powder

500

mg

‡

PurCaf™ Organic Caffeine (from green coffee beans)

124

mg

‡

† Percent Daily Values are based on a 2,000 calorie diet.

‡ Daily Value not established.

Other Ingredients:

Black Tea Powder

, Natural Flavors

, Citric Acid

, Malic Acid

, Stevia Extract

, Sucralose

, Silicon Dioxide.

CONTAINS: TREE NUTS (COCONUT)
Directions For AMINO SYNERGY:
Mix 1 scoop with 10-14 oz of water 1-2 times per day. 
Warnings: Contains caffeine. Too much caffeine has been associated with symptoms including but not limited to nervousness, irritability, sleeplessness and occasionally, rapid heartbeat. Consult your physician prior to using this product if you are pregnant, nursing, under 18 years of age, take medication or have a medical condition. Immediately disconinue use and contact your physician if any adverse reactions occur. Keep out of reach of children.
Exposure to moisture or heat may cause powder to clump or harden. Store in a cool, dry place, avoid direct sunlight, humidity and high temperatures. Replace lid securely after each use. This product contains a silica gel pack. Do not eat. Contents may settle during shipping. Sold by weight, not volume.
Payment & Security
Your payment information is processed securely. We do not store credit card details nor have access to your credit card information.