Description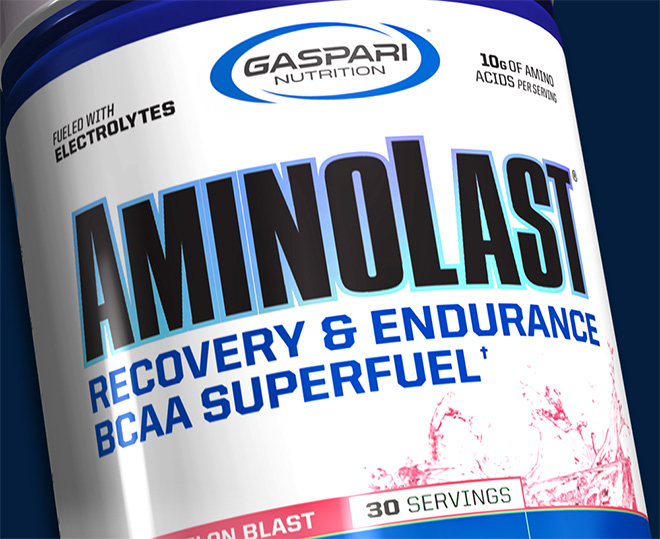 10g Amino Acids
Per serving
2000mg Leucine Peptides
Per serving
RECOVERY & ENDURANCE BCAA SUPERFUEL
KEY BENEFITS:
REDUCE MUSCLE FATIGUE & SORENESS*
ACTIVATES MUSCLE BUILDING & REPAIR*
IMPROVE EXERCISE RECOVERY TIMES*
INCREASE ENERGY & ENDURANCE*
ARTIFICIAL COLOR, SUGARS & STIM FREE
When we train our body enters a "catabolic" or muscle wasting state. This means that we're sacrificing hard earned muscle mass and wasting potential muscle gains every single day in the gym! AMINOLAST
®
is the athlete's solution to catabolism with its unique blend that provides 10g of anabolic amino acids in every serving. Featuring high levels of L-Leucine and Leucine Peptides, your anabolic switch will stay flipped to "ON" no matter how hard you train. AMINOLAST also includes AmmoJECT
™
to enhance endurance and take your results to the next level.
Payment & Security
Your payment information is processed securely. We do not store credit card details nor have access to your credit card information.