Description
BCAA5000® combines the highest quality branched chain amino acids with great tasting flavors for essential muscle building, endurance and recovery support while you train and throughout your day.* BCAA5000® boosts performance and muscle growth through 5 grams of pure BCAAs in the most researched 2:1:1 ratio of 2.5g Leucine, 1.25g Isoleucine and 1.25g Valine per serving.* BCAA5000® also acts as additional fuel source for muscles during training and helps protect muscle from breakdown.*
PRODUCT BENEFITS
PERFORMANCE, ENDURANCE AND RECOVERY SUPPORT:
5 grams Branched Chain Amino Acids to support lean muscle building, performance, endurance and recovery.*
PROVEN 2:1:1 RATIO OF BCAAS:
The most researched, proven 2:1:1 ratio of BCAAs to support muscle protein synthesis, repair and recovery to be ready for the next training session.*
STIMULANT FREE MUSCLE FUEL:
BCAA5000® works as fuel for muscles while training when the body uses up stored glycogen, BCAA5000® kicks in as an energy source for prolonged exercise.*
HELPS PROTECT MUSCLE FROM BREAKDOWN:
BCAAs help preserve muscle mass under catabolic conditions such as exercise and dieting that cause protein breakdown and muscle wasting.*
RAPID ABSORPTION*:
BCAAs are taken up by muscles quicker than whole proteins from food or protein powders which take longer for digestion and absorption.*
ZERO SUGAR AND GLUTEN FREE:
BCAA5000® is engineered to be the cleanest product to support your fitness and keep you going without the added sugar, carbohydrates or gluten!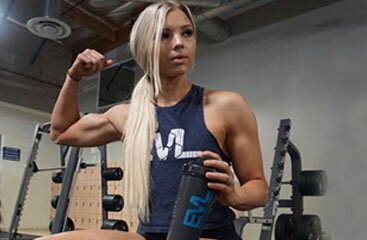 KEY INGREDIENTS
BCAA5000® contains 5 grams of BCAAs: Leucine, Isoleucine, and Valine in a proven 2:1:1 ratio that supports muscle protein synthesis and inhibiting protein breakdown.* This is key whether you are trying to build muscle, maintain lean body mass, or reduce muscle breakdown during intense exercise.*
BCAA5000® contains 2.5g leucine that's considered a key amount to stimulate muscle protein synthesis.* Taking all 3 BCAAs together is important to maintain a balance that works optimally.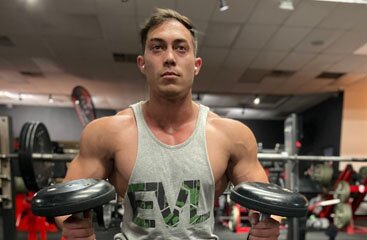 SUPPORTS YOUR GOALS
PERFORMANCE GOALS:

 

BCAA5000® helps delay fatigue during prolonged exercise so you can keep intensity high for longer.*
MUSCLE BUILDING GOALS:

 

BCAA5000® supports muscle protein synthesis, which helps the body increase the level of muscle protein supporting muscle.*
RECOVERY GOALS:

 

Consuming BCAAs when exercising and post-workout helps reduce muscle breakdown during both resistance/weight training and endurance exercise and helps reduce the level of muscle soreness after heavy training.*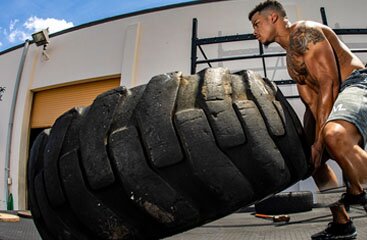 GOOD TO KNOW
BCAA5000® helps support aerobic and anaerobic performance when taken regularly. As any athlete knows, a small increase in performance can mean the difference in reaching a personal best.*
BCAAs are Essential Amino Acids meaning they cannot be made by the body, yet they constitute more than one third of the protein found in human muscle tissue. Since you have to get BCAAs through food or supplements, BCAA5000® is an easy way to add BCAAs to your diet anytime.
ABOUT THE BRAND
EVL's mission is to be your most trusted nutrition partner to achieve your fitness goals. We're built on a passion for nutrition, health and sport, and committed to constantly evolving our products to ensure they are the most innovative, highest quality and effective nutritional supplements available.
What's in EVLUTION NUTRITION BCAA 5000
What's in EVLUTION NUTRITION BCAA 5000
30 Servings

Lemon Lime

Serving Size: 1 scoop (8.6g)

Servings Per Container: 30

Amount Per Serving

% DV

Sodium

125 mg

5%

L-Leucine

2,500 mg

†

L-Valine

1,250 mg

†

L-Isoleucine

1,250 mg

†

Percent Daily Values are based a on 2,000 calorie diet.

† Daily Value not established.

Other Ingredients:

Malic Acid

, Citric Acid

, Natural Flavor

, Trisodium Citrate

, Organic Coconut Water Powder

, Silica

, Sucralose

, Acesulfame Potassium

, FD&C Yellow 5

, FD&C Blue 1
Directions For BCAA 5000:
Powder:
As a dietary supplement, mix 1 scoop of BCAA5000® with cold water, protein, or beverage of your choice before, during, or after your workout.
Capsules:
As a dietary supplement, take 1 serving of BCAA5000® one to three times daily. Consume between meals, 30-45 minutes before workouts, and/or immediately after workouts.
Warnings: Not for use by those with pre-existing medical conditions, those taking any medications or those under the age of 18. Keep out of reach of children and pets.
Payment & Security
Your payment information is processed securely. We do not store credit card details nor have access to your credit card information.