Description
NATURAL TESTOSTERONE SUPPORT!*
EFFECTIVE FOR LEAN MUSCLE MASS AND STRENGTH GAINS!*
Blue Up is a potent natural testosterone booster.* Most testosterone boosters claim to raise your "testosterone"; testosterone is a broad term. Raising total testosterone is not very helpful by itself, because the body needs testosterone in a "free" or "unbound" state to use it effectively for lean muscle mass and strength gains. The problem is that most men have plenty of total testosterone, but their free state testosterone is on the low side. SHBG (Sex Hormone Binding Globulin) keeps your body´s testosterone locked up for potential use at a later time, but most men do not release enough of this bound testosterone naturally to make great gains. That is why we designed Blue Up to help your body produce more total testosterone while simultaneously helping to unbind your existing testosterone by limiting SHBG in your system.*
The manner in which this formula operates hampers many of the side effects that were common with synthetic and older natural based testosterone enhancer use. So if you are looking to increase your free testosterone level and your strength in the gym, Blue Up is the way to go. This formula´s potent extracts act in unison to help ignite your body´s own mechanism for turning bound (useless) testosterone into free (useful) testosterone that is needed for muscle growth and pure brute power.* This extra power translates into greater lifts and muscle growth.* Now lets look at the formula in a little more detail to see where Blue Up gets its strength from:
Tribulus Terrestris: in our formula is standardized for 80% steroidal saponins as well as 30% protodioscin.
Avena Sativa: in our formula is standardized for 15% steroidal avenacosides A & B, the highest grade available on the market today. It helps to break bound testosterone from SHBG releasing it into circulation for use in the body.*
Eurycoma Longifolia (LongJack): in our formula is standardized for 40% Glyco Saponins and 30% Polysacharides. Most importantly, this extract may help support total testosterone and inhibit SHBG, so that free testosterone remains in the blood without increasing aromatization into estrogen.*
Natural Caffeine: in our formula comes from all natural herbal sources and is an excellent stimulant that will get you pumped up for your workout.* It works by way of stimulating the central nervous system and has an energizing effect that will help you push the weights a bit harder, which will lead to greater mass gains.*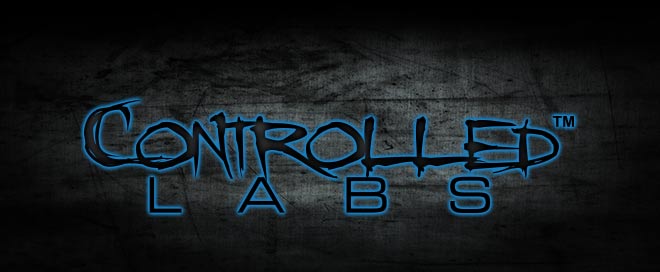 What's in Controlled Labs Blue Up
60 Capsules

Serving Size: 2 Capsules

Servings Per Container:

30

Amount Per Serving

%DV *

Blue Up Complex™

1,100

mg

**

Tribulus Terrestris Fruit (extracted for 80% Steroidal Saponins and 30% Protodioscin), Avena Sativa Herb (extracted for 15% Avenacosides A & B), Eurycoma Longifolia Root (LongJack extracted for 28% Bioactive Glycopeptides, 40% Glycosaponins and 30% Polysaccharides)

Blue Stim Complex™

175

mg

**

Natural Caffeine (from Coffee Bean Extract)

* Percent Daily Values (DV) are based on a 2,000 calorie diet

** Daily Value not established

Other Ingredients:

Gelatin

, Rice Flour

, Magnesium Stearate

, Titanium Dioxide

, and FD&C Blue #1.

Allergen Warning: Manufactured on equipment which processes products containing milk, egg, wheat, soybeans, shellfish, fish oil, tree nuts, and peanuts.
Directions For Blue Up: Take 2 capsules 30-60 minutes prior to your workout with a small carbohydrate meal. For more details on optimizing your results, please see www.ControlledLabs.com.
Warnings: Before ingesting this product you should consult your doctor if you are not aware of your current health status or if you have any medical condition including, but not limited to: diabetes, high or low blood pressure, cardiac arrhythmias, stroke; diseases of the heart, kidneys, liver or thyroid gland; anxiety, history of seizures, depression, any psychiatric ailment, pernicious anemia or other blood disorders, prostate enlargement. This product is intended for adults 18-50 years of age only. WARNING: This product contains chemicals known to the State of California to cause cancer, or birth defects or other reproductive harm. Do not take this product if you are pregnant or nursing. Do not consume with less than recommended amount of water or if you are prone to dehydration or are subjected to extremely hot temperatures. Do not take this product with stimulants including, but not limited to, caffeine. Do not take this product with ANY drugs.
Payment & Security
Your payment information is processed securely. We do not store credit card details nor have access to your credit card information.