Description
STIM FREE
FULL SPEED FAT LOSS*
7 Premium Patented Ingredients
5 Matrix Fat-Loss System*
Suppresses Appetite*
Boosts Metabolism*
Helps Reduce Water Retention*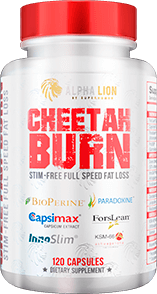 Body Building
POWERFUL

 

5-MATRIX
FAT LOSS SYSTEM*
To make sure you know exactly what each ingredient in Cheetah Burn Stim-Free is accomplishing for your full-speed fat loss, we've broken down the formula into a revolutionary 5 Matrix Fat Loss System.*
So for every serving of your Cheetah Burn, you'll know precisely what forces are at work to help you accomplish your goals.





CORTISOL & THYROID
OPTIMIZER*
FEEL THE MAX-DOSED*
DIFFERENCE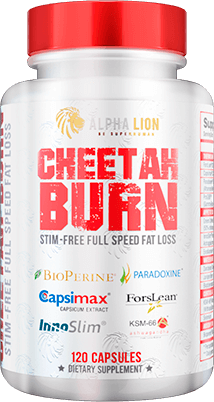 ULTRA-PREMIUM
INGREDIENTS
Cheetah Burn Stim-Free is packed with 7 powerful ultra-premium patented ingredients that work together to incinerate fat faster than a cheetah sprinting at full speed.*







InnoSlim® - may support healthy weight loss by reducing excess glucose calorie absorption and increasing appetite suppression.*
ForcLean® - increases cellular levels of cyclic adenosine monophosphate (cAMP) via the active compound Forskolin.* Elevated cAMP levels are associated with increased rates of fat loss, and can improve the effects of other fat burning compounds.*
Ashwagandha KSM-66® - may help improve strength and endurance, as well as improve weight loss results when paired with diet and exercise.*
Paradoxine® - activates brown adipose tissue for fat loss with surgical precision*
ProGBB® - elevates the body's production of carnitine while helping spike energy levels—also helps increase athletic performance!*
Capsimax® - supports energy production by promoting healthy metabolism, the mobilization of fats for energy production (a process called lipolysis), and thermogenesis by generating heat in the body*
Bioperine® - clinically proven to enhance the absorption of active ingredients in Cheetah Burn Stim-Free, leading to higher bioavailability*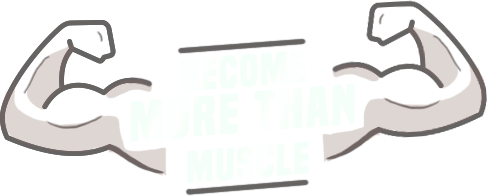 Beyond producing premium supplements, giving back is the driving force of Alpha Lion.
Through our partnership with Vitamin Angels, every Alpha Lion order placed on BodyBuilding.com provides a year's supply of lifesaving vitamin A on your behalf to one child at risk of malnutrition. Your gains are also helping make the world a better place!
120 Capsules

Serving Size 2 Capsules

Servings Per Container

60

Amount Per Serving

%DV

THERMO SHRED MATRIX

ForcLean® (20% Coleus forskohlii extract) (root)

125 mg

      

Capsimax® (Capsicum annuum Capsaicinoids 2%)

25 mg

      

Paradoxine ® Grain of Paradise Seed Extract (Aframum Melegueta) std. to 12% 6-paradol

20 mg

      

ProGBBTM (Gamma-Butyrobetaine Ethyl Ester Chloride)

10 mg

      

APPETITE SUPPRESSANT MATRIX

Green Coffee Extract (coffee arabica) (bean) (50% chlorogenic acid)

500 mg

      

InnoSlim ® Panax notoginseng and Astragalus membranaceus

125 mg

      

Evodiamine Fruit Extract (Evodia Rutaecarpa)

50 mg

      

WATER SHRED MATRIX

Dandelion (Taraxacum officinale) (root)

100 mg

      

Juniper Berry 4:1 Extract

50 mg

      

Bladderwrack Extract 10:1

25 mg

      

CORTISOL & THYROID OPTIMIZER

KSM-66 ® Ashwagandha Root Standardized Extract (Withania Somnifera) (5% withanolides)

150 mg

      

Selenium

40 mcg

      

ABSORPTION MATRIX

Bioperine ® Black Pepper (Piper Nigrum) Extract

5 mg

      

* Percent daily values are based on a 2,000 calorie diet

** Daily percent value not established

Other Ingredients:

Dicalcium Phosphate

, Magnesium Stearate

, Silicon Dioxide

, Gelatin

, Titanium Dioxide

, FD&C Red #40
Directions For Cheetah Burn Non Stim Fat Burner: As a dietary supplement, take 2 capsules (1 serving) twice daily. For best results, take your first serving on an empty stomach in the morning. Do not take more than 6 capsules (3 servings) in a 24 hour period.
Warnings: Not for use by individuals under the age of 18 years. Do not use if are pregnant or nursing. Do not exceed recommended serving. Exceeding recommended serving may cause serious adverse health effects. Discontinue use or call a physician or licensed qualified health care professional immediately if you experience any adverse symptoms. KEEP OUT OF REACH OF CHILDREN.
Payment & Security
Your payment information is processed securely. We do not store credit card details nor have access to your credit card information.