Description
Kaged Muscle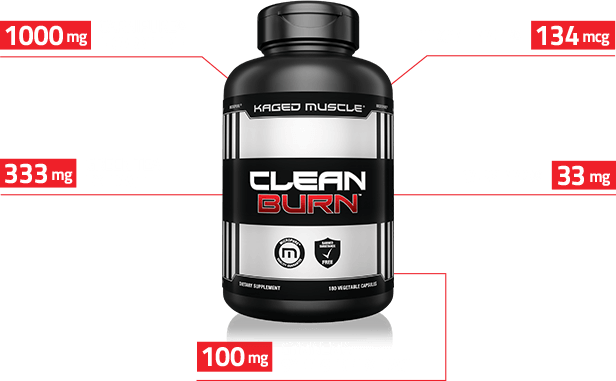 CLEAN BURN™ WAS FORMULATED WITH CUTTING EDGE PREMIUM INGREDIENTS
While most weight-loss formulas only address one of the typical person's weight management challenges, Clean Burn™ attacks the problem from multiple angles! Losing weight is a complex, multiple-pathway process. An effective solution approaches this process along multiple pathways as Kaged Muscle® has done with Clean Burn™.* It takes the right combination of ingredients to deliver results without making you edgy. Clean Burn™ delivers it in a special blend.
KEY INGREDIENTS IN CLEAN BURN
L-CARNITINE
L-Carnitine is known to play a key role in transporting long-chain fatty acids across the mitochondrial membrane to help break down fat and generate energy.* Carnipure® L-Carnitine was developed in Switzerland and is backed by numerous studies.[1,2]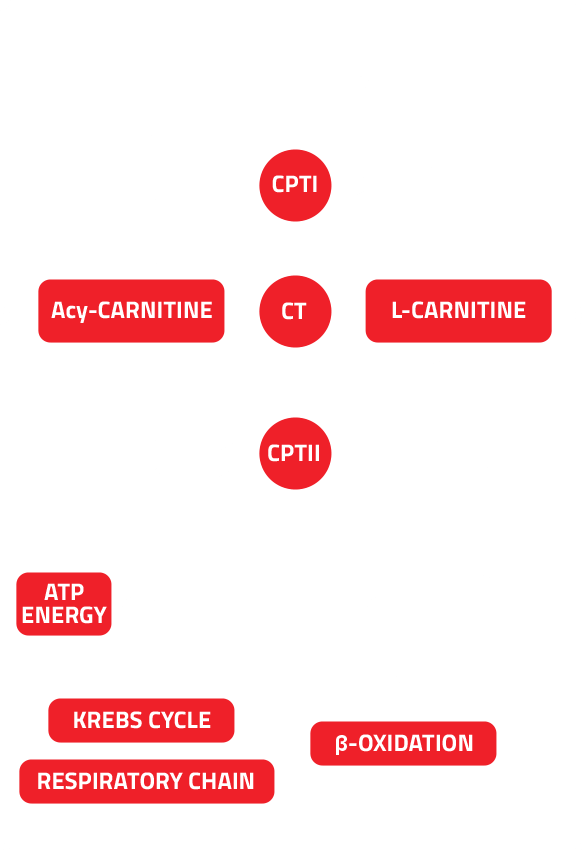 The transport of fatty acids by L-Carnitine from the Cytosol into the mitochondria.
CAPSIMAX®
SETS YOUR METABOLISM ON FIRE
Capsimax® Capsicum Extract is a proprietary encapsulated form of premium, highly concentrated capsicum fruit extract, manufactured from the active components of hot red peppers. The active component of Capsimax®, capsaicinoids, deliver the heat of capsaicin without the burn. A non-stimulant ingredient, Capsimax® is designed to increase thermogenesis.* [3]
GREEN TEA
BOOSTS THERMOGENESIS
Unlike other common weight-loss agents that stimulate sympathetic hormone release and therefore tend to raise heart rate and blood pressure, green tea works through a completely different mechanism. The catechins in green tea have been shown to inhibit the enzyme that breaks down norepinephrine so that its biological effects (e.g., increased metabolic rate) are prolonged.* [4] EGCG is an effective stimulator of thermogenesis, the biochemical process by which fat in the body is "burned" to provide energy. Studies with humans have shown that, by stimulating thermogenesis, EGCG can help burn calories.* [5-7]
GYMNEMA SYLVESTRE EXTRACT
For more than 2,000 years, Gymnema sylvestre has been used traditionally as a key herb to help maintain healthy blood sugar levels already within a healthy range.*
CHROMEMATE®
ChromeMate® is a unique, patented, niacin-bound chromium complex that supports the bioavailability and efficacy of chromium.* ChromeMate® has been shown to promote weight loss.*
WHY CLEAN BURN™ VS. OTHER WEIGHT LOSS PRODUCTS?
The answer is simple—all our ingredients meet our Micropure standards, which means they are third-party tested for purity and potency! In return for a premium price, our manufacturers commit to strict quality standards, ensuring the ingredients in Kaged Muscle® products are manufactured with care.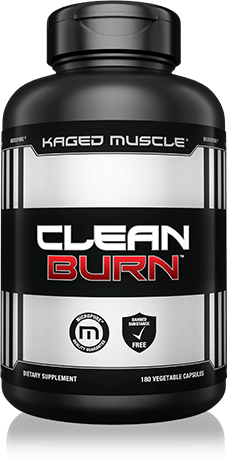 THIRD-PARTY CERIFIED FREE OF BANNED SUBSTANCES

VEGETABLE CAPSULES
STACK WITH PURCAF®
CLEAN BURN IS A NON-STIMULANT FORMULA.
If you prefer caffeine in your stack, just add Kaged Muscle® PurCaf® caffeine.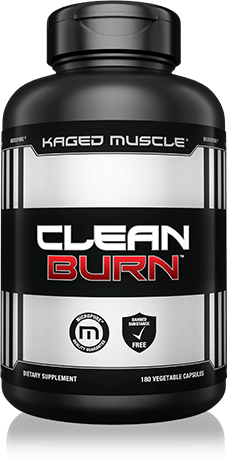 CLEAN BURN
WEIGHT LOSS SUPPORT MATRIX
+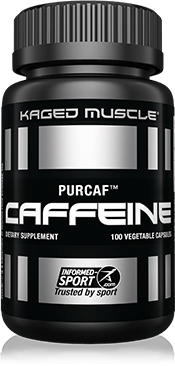 CAFFEINE
PURCAF® CAPSULES
180 Vegetable Capsules

Serving Size 2 Capsules

Servings Per Container

90

Amount Per Serving

% Daily Value

Chromium (ChromeMate®)

134 mcg

112%

CLEAN BURN™ MATRIX

L-Carnitine Tartrate (Carnipure™)

1,000 mg

†

Green Tea Extract (95% Polyphenols, 80% Catechins, and 50% EGCG)

333 mg

†

Gymnema Sylvestre Extract 75% (GS4 PLUS®)

100 mg

†

Capsicum Fruit Extract (Capsimax®)

33 mg

†

† Daily Percent Values not established.

Other Ingredients:

Vegetable Cellulose (capsule)

, Microcrystalline Cellulose

, Silicon Dioxide

, Magnesium Stearate.

Capsimax® is a Trademark of Omniactive Health Technologies

Carnipure™ and the Carnipure logo are LONZA trademarks

ChromeMate® is a registered trademark of InterHealth NJ.

GS4 PLUS® is a registered trademark of Sabinsa Corporation.
Directions For CLEAN BURN: As a dietary supplement, take 2 capsules 3 times daily, 30 minutes before meals.
Warnings: Consult your physician prior to using this product if you are pregnant, nursing, under 18 years of age, taking medication or have a medical condition. Immediately discontinue use and contact your physician if any adverse reactions occur. Keep out of reach of children. Store in a cool, dry place away from excessive heat.
Payment & Security
Your payment information is processed securely. We do not store credit card details nor have access to your credit card information.