Description
PRODUCT BENEFITS
High Quality, Fast Absorbing Isolate
No Milky Taste, Texture, or Foam
Clean, Light, & Refreshingly Fruity
Promote Muscle Growth
Enhance Recovery
KEY INGREDIENTS
If you've tried "clear" proteins in the past, you've probably experienced the overwhelming foam that comes along with them. After mixing yourself a protein shake using "the other 'clear powders," you're left with a bottle full of foam. This drastically alters the taste, texture, consistency, and overall experience. Our new process eliminates the foam which leaves you with a clear and refreshing protein shake and allows us the ability to introduce a range of flavors the industry has never seen.
SUPPORTS YOUR GOALS
Post-workout is the perfect time to feed your muscles the nutrients they need to properly rebuild torn down muscle fibers, and with a whey protein isolate, you get the fastest digestibility and absorption when compared to many other protein sources available. NutraBio Clear Whey Protein Isolate can help optimize nitrogen retention, supports protein synthesis, and provide you the opportunity to add the quality lean muscle mass you desire.
GOOD TO KNOW
NutraBio Clear Whey Protein Isolate provides you with everything you want, and none of the junk you don't. This protein powder is free from fillers, artificial colors, preservatives, hormones, gluten, added sugar, soy, and is non-GMO. Additionally, with a transparent label, you can feel good about knowing exactly what you're putting in your body.
ABOUT THE BRAND
At NutraBio, we don't compromise, and neither should you when it comes to the supplements and brand you use and support. We've made a commitment to you to produce the purest, cleanest, and most effective supplements on the market. To ensure you of our commitment we launched a website called Checkmysupps.com which hosts independent 3rd-party lab test results of all our products. You might ask why don't all supplement companies do this? The answer is simple at NutraBio we have nothing to hide!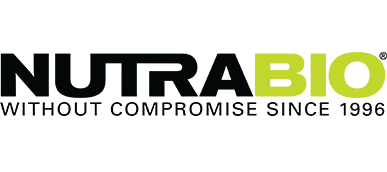 SUPPLEMENT FACTS

Serving Size: 1 scoop (24.93 g)

Servings Per Container

20

Amount Per Serving

% Daily Value

Calories

80

      

Cholesterol

5 mg

2%*

Total Carbohydrate <1g

<1%*

Protein

20 g

40%*

Phosphorus

337 mg

25%

Sodium

40 mg

2%

Whey Protein Isolate

23.64 g

      

(WPI90 yielding 20 g of complete protein) (CFM low temperature, cross fow ultra and microfiltration.)

* Percent Daily Values are based on a 2,000 calorie diet.

Ingredients:

Flavoring (natural & artificial flavor 600 mg, malic acid 200 mg, citric acid 100 mg, salt 100 mg, sucralose 80 mg, acesulfame potassium 60 mg)

, Anti-foam 100 mg (maltodextrin, canola oil, silicon dioxide)

, color (beta carotene 50 mg)

Contains Milk.
Directions For Clear Whey Protein Isolate: Add one scoop to 12 ounces of cold water or your favorite beverage to a shaker cup or blender and mix for 25-30 seconds. Vary the amount of liquid to meet your desired taste and consistency
Warnings: This product is intended as a dietary supplement only. Do not use as a sole source of nutrition. THIS PRODUCT IS SOLD BY WEIGHT, NOT VOLUME. SOME SETTLING OF CONTENTS MAY HAVE OCCURRED DURING THE SHIPPING AND HANDLING. STORE IN A COOL DRY PLACE. SERVING SCOOP INCLUDED (MAY SETTLE TO THE BOTTOM DURING SHIPPING.)
Payment & Security
Your payment information is processed securely. We do not store credit card details nor have access to your credit card information.