Description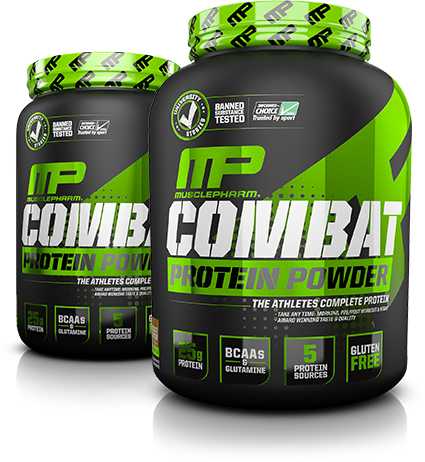 PERFORMANCE
BUILD MUSCLE
NIGHTTIME PROTEIN SOURCE
RECOVERY
Combat 100% PROTEIN POWDER Is designed for individuals or athletes who want a high quality multiple protein source that "feeds" muscles over a longer period of time (compared to traditional protein powders) and that can contribute to muscle repair and growth. Those with higher protein requirements(i.e. body builders) who cannot consume enough protein from their regular diet may also benefit from taking combat.
25G OF AWARD WINNING TASTE & EASY TO MIX PROTEIN
5 POWERFUL PROTEINS: FAST & SLOW DIGESTING
TAKE IT ANYTIME: MORNING, PRE/POST WORKOUT & NIGHT
GLUTEN–FREE
Payment & Security
Your payment information is processed securely. We do not store credit card details nor have access to your credit card information.