Description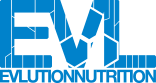 GET YOUR MIND IN


MENTAL FOCUS*

PERFORMANCE*

MOTIVATION*

MEMORY*

ENERGY*

MOOD*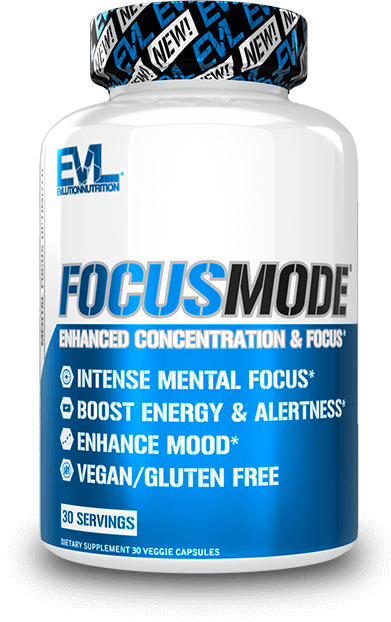 L-THEANINE
(150mg)
L-Theanine is an amino acid that that boosts levels of brain calming neurotransmitters and levels of GABA, increasing relaxation and lowering stress. Studies have shown that L-Theanine supports improved mental focus and is synergistic with even small amounts of Caffeine like the 75mg of natural caffeine present in FocusMode®.*
N-ACETYL L-TYROSINE
(150mg)
A more soluble form of L-Tyrosine, which is an amino acid and nutrient precursor for approximately 90% of the brain's 3 stimulatory catecholamines (dopamine, norepinephrine, and epinephrine). The addition of acetic acid makes the L-Tyrosine more easily absorbed and bioavailable. N-Acetyl L-Tyrosine supports mental focus and mood.*
MACUNA PRURIENS EXTRACT
(100mg)
Used for thousands of years in Ayurvedic Medicine, it supports neurotransmitter production and mood.*
NATURAL CAFFEINE
(75mg)
Sourced naturally from green coffee beans that have not been roasted in order to supply the cleanest focus and energy level without a crash and improve your concentration throughout the day. Natural caffeine also supports your energy levels during workouts to help you perform at your best.*
CITICOLINE
(35mg)
FocusMode®'s Citicoline is made exclusively with the patented Cognizin brand ingredient and contains CDP-Choline.
HUPERZINE SERRATA EXTRACT
(10mg)
Sourced from the Clubmoss plant, Huperzine Serrata is a natural acetylcholinesterase inhibitor, which by promoting higher levels of acetylcholine (an essential neurotransmitter for many mental functions) helps support mental focus and concentration.*
YOUR MENTAL EDGE TO:

WORK

STUDY

TRAIN

GAME
What's in EVLUTION NUTRITION FocusMode
Serving Size 1 Veggie Capsule

Servings Per Container

30

Amount Per Serving

%DV

N-Acetyl Tyrosine

150 mg

†

L-Theanine

150 mg

†

Mucuna pruriens extract (whole)

100 mg

†

Natural Caffeine (from Coffee Bean)

75 mg

†

Citicoline (Cognizin®)

35 mg

†

Huperzia Serrata Extract (std. min. 1% Huperzine A) (club moss)

10 mg

†

† Daily Value (DV) not established.

Other Ingredients:

Hypromellose (veggie capsule)

, Microcrystalline Cellulose

, Sodium Bicarbonate

, Magnesium Stearate

, Silica
Directions For FocusMode: As a dietary supplement, take 1 capsule of FOCUSMODE® daily with a glass of water. For best use, take after breakfast in the morning. To avoid sleeplessness, do not take within 4 hours of sleep.
Warnings: Consume only 1 serving (1 capsule) daily. Consult your physician before using this product if you are pregnant, breastfeeding or taking anti-depressant or anxiety medication. Not for use for those 18 years or under. Discontinue use and consult your healthcare professional if you experience any adverse reaction to this product. Keep out of reach of children and pets.
Payment & Security
Your payment information is processed securely. We do not store credit card details nor have access to your credit card information.