Description
Alpha Lion
Proudly supports first responders & nurses with Bodybuilding.com and ID.me.
Verify Here
PUMPTASTIC
NITRIC OXIDE BOOSTER*
Increases N.O. by 230%*
Improves Athletic Performance*
Skin-Tearing Pumps*
Seven Plant-Based Ingredients
Clinically Researched Formula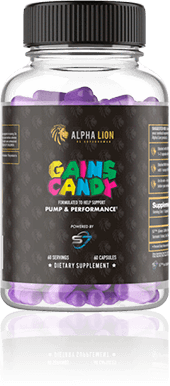 GAINS CANDY® =
100% OPTIMIZATION*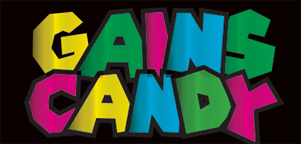 We created the Gains Candy® Series to give you total optimization over your fitness goals and help customize your daily needs. We are human, and humans change all the time. With Gains Candy®, you are able to precisely optimize your workout based on how you feel and want to feel every single day.*
Because S7™ Gains Candy® is such a hyper-focused supplement with only two main ingredients, this allows you total control over your experience and gives you the freedom to customize your pump and performance needs on a day to day basis.*
WHAT IS S7™?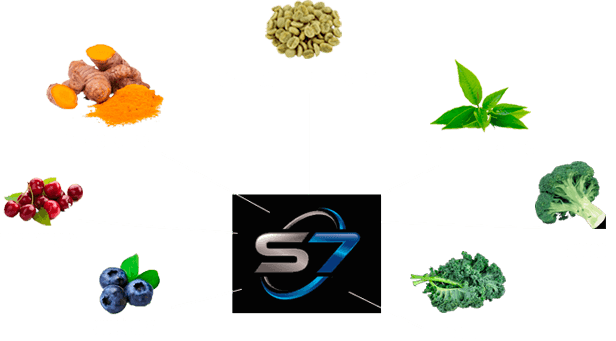 S7™ is a pump and performance powerhouse consisting of seven plant-based ingredients with one mission: to give you the best pumps of your entire life.* How does it work?
Although we produce nitric oxide in our bodies, S7™ Gains Candy® takes it to another stratosphere by increasing the N.O. production by a massive 230%!* Nitric oxide signals the blood vessels to relax, in turn increasing blood flow. So this gigantic boost of N.O. will help you deliver more oxygen, fuel, and other key nutrients to your muscles while you crush your workouts.*
And the best part of all? S7™ Gains Candy® isn't just pumping nitrates into your system; it's a trigger for your body's own internal N.O. production—the best kind of N.O. out there!*
HOW TO TAKE
S7™ GAINS CANDY®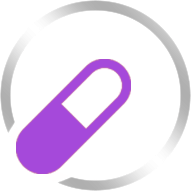 AS A STAND-ALONE INGREDIENT
If you are cycling off caffeine but still want the juiciest pumps, S7™ Gains Candy® is a terrific alternative as a stand-alone ingredient!*
We recommend you take 2 capsules before every workout when taking it alone. Take 4 capsules if you're ready to maximize the filthiness of your pump!*
STACKED WITH A PRE
If you're looking to take your pumps and performance to the next level, you can stack S7™ Gains Candy® with either of our powerful pre-workouts: SuperHuman Pre-Workout or Stim-Free Komodo Pump.*
We recommend starting with one capsule and then gradually assessing your pumptastic journey.*
Serving Size 1 Capsule

Servings Per Container

60

Amount Per Serving

% Daily Value

S7™ (Green Coffee Bean Extract, Green Tea Extract, Turmeric Extract, Tart Cherry, Blueberry, Broccoli, Kale)

      

AstraGin® (Astragalus membranaceus (root), Panax notoginseng (root))

      

* Percent daily values are based on a 2,000 calorie diet

** Daily percent value not established

Other Ingredients:

Rice Flour

, Silica

, Magnesium Stearate

, Gelatin

, Titanium Dioxide

, FD&C Blue #1

, FD&C Red #3

, FD&C Yellow #6

, FD&C Red #40

, FD&C Yellow #5

, FD&C Green #3
Directions For Gains Candy Pump & Performance Powered By S7:
Gains Candy – S7TM was developed to allow you to customize your workout experience. We suggest you take it on its own or stacked with other Alpha Lion products.
Stacked with SUPERHUMAN PreWorkout– As a dietary supplement, take 1-2 capsules with1 scoop of SUPERHUMAN 15-30 mins before your workout.
Stacked with KOMODO PUMP– As a dietary supplement, take 1-2 capsules with 1 scoop of KOMODO PUMP 15-30 mins before your workout.
On its own – As a dietary supplement, start with1-2capsules 15-30 mins before yourworkout.You caninccrease to 4capsules if filthypumps are required.
Warnings: Not for use by individuals under the age of 18 years. DO not use if you are pregnant or nursing. Do not exceed recommended serving. Exceeding recommended serving may cause serious adverse health effects. Discontinue use or call a physician or licensed qualified health care professional immediately if you experience any adverse symptoms. KEEP OUT OF REACH OF CHILDREN.
Payment & Security
Your payment information is processed securely. We do not store credit card details nor have access to your credit card information.