Description
Since 2018, Team MuscleTech® has been a supporter of Homes for Our Troops® – a publicly funded non-profit organization that builds and donates specially adapted custom homes nationwide for severely injured post-9/11 Veterans, enabling them to rebuild their lives. This limited edition product was created as part of our commitment to raising awareness and helping those who have sacrificed for our freedom and our country.
PRODUCT BENEFITS
Push harder, dig deeper, train longer*
Provides a powerful sensory experience*
Enhanced energy and focus*
Get fuller, harder pumps*
Improve your performance*
All killer, no filler – only the best with no added fillers or fluff
KEY INGREDIENTS
MuscleTech® Pre-Workout is a custom designed pre-workout formula, delivering clinical doses of key ingredients allowing you to push harder, dig deeper, train longer and get stronger. With these powerful ingredients, you'll experience long-lasting muscle pumps, plus an intense sensory experience.*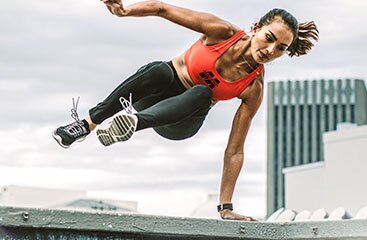 SUPPORTS YOUR GOALS
This formula delivers a unique combination of choline bitartrate and TeaCrine®, providing a powerful sensory experience.* What's more, you'll get enhanced energy and focus from caffeine, so you can get the most out of your toughest training sessions.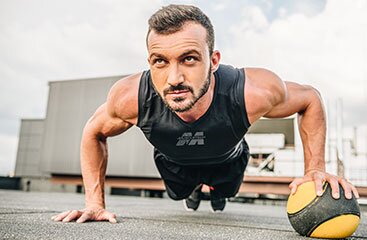 GOOD TO KNOW
Two scoops deliver a researched 6g dose of pure L-citrulline, plus ViNitrox™ for fuller, harder pumps. *
ABOUT THE BRAND
For over two decades, the MuscleTech® brand has launched industry-defining product innovations that have helped fitness enthusiasts and athletes achieve their goals. With cutting-edge formulas engineered by an elite team of researchers, MuscleTech® continues to provide the most premium supplements in the world to support a healthy lifestyle. MuscleTech® comes from America's #1 Selling Supplement Company, and with distribution in over 140 countries, it's one of the most prominent sports nutrition brands worldwide.
What's in MuscleTech Homes For Our Troops Pre-Workout
Serving Size: 1 Scoop (10g)

Servings Per Container: Approx.

30

Amount Per 1 Scoop**

% Daily Value

Total Carbohydrate

1 g

<1%*

Choline (as choline bitartrate)

40 mg

7%

Sodium

65 mg

3%

Pump Matrix

      

L-Citrulline

3 g

†

ViNitrox™ Grape Extract (as Vitis vinifera) (marc) and Apple Extract (as Malus pumila) (skin)

250 mg

†

Standardized for 95% Polyphenols

      

Performance & Endurance Compound

Beta-alanine

1.6 g

†

Taurine

500 mg

†

Musclebuilding Matrix

Betaine anhydrous

1.25 g

†

Neurosensory Blend

Galangal extract (as Alpinia officinarum) (root)

150 mg

†

Choline bitartrate

100 mg

†

Sensoril® Ashwagandha extract (as Withania somnifera) (root and leaf)

62.5 mg

†

Energy + Matrix

Caffeine anhydrous

175 mg

†

TeaCrine® (supplying 40% theacrine)

62.5 mg

†

* Percent Daily Values are based on a 2,000 calorie diet.

† Daily Value (DV) not established.

Other Ingredients :

Malic Acid

, Silicon Dioxide

, Natural and Artificial Flavors

, Resistant Maltodextrin

, Sucralose

, Tartaric Acid

, Salt

, Acesulfame-Potassium

, Gum Blend (Cellulose Gum, Xanthan Gum, Carrageenan)

, FD&C Red No. 40

Contains soy ingredients. Processed in a facility that also processes milk, egg, wheat, peanut, tree nut, fish and shellfish ingredients.
Directions For Homes For Our Troops Pre-Workout: Please read the entire directions before consuming and follow the tolerance assessment protocol. Assess your tolerance first by mixing 1 serving (1 scoop) with 8 oz. of cold water and consuming it about 30 minutes before your daily workout. Once tolerance has been assessed, increase the dosage to 2 scoops mixed with 16 oz. of water before working out. Do not exceed 2 scoops in a 24-hour period. Drink 8 glasses of water daily for general good health.
Warnings: WARNING: Not intended for use by persons under 18. Do not use if pregnant or nursing. One serving of this product contains up to as much caffeine as 2 cups of coffee. Caffeine-sensitive individuals may experience symptoms including (but not limited to) restlessness, nervousness, tremors, anxiety, increased heart rate or difficulty sleeping. Do not combine with other sources of caffeine. Some individuals may experience a harmless tingling sensation from the concentrated performance dose of beta-alanine. Consult a medical doctor if you have a medical condition or before starting any diet or exercise program. KEEP OUT OF REACH OF CHILDREN. Do not use if packaging has been tampered with. Store in a cool, dry place (60°F to 80°F).
Payment & Security
Your payment information is processed securely. We do not store credit card details nor have access to your credit card information.