Description
We worked tirelessly to bring the perfect blend of key testosterone-promoting ingredients dosed for performance seekers, alongside an extreme energy matrix to bring a unique pre-workout supplement to the market.* With heaps of adrenaline-driving ingredients, HYDE Test Surge delivers the perfect balance of max power and strength, relentless energy, stamina and focus while boosting recovery and reducing the negative effects of cortisol.* Perfect for those looking for a pre-workout powder that amplifies testosterone, while powering your performance both in and out of the weight room.*
PRODUCT BENEFITS
Energy*
Power*
Drive*
Libido*
KEY INGREDIENTS
420mg Stimulant Matrix - Delivers Hard-Hitting Energy for Maximum Performance*
3g Citrulline - Increases Blood Flow for Nutrient Delivery*
2.5g Beta-Alanine - Improves Muscular Endurance for Prolonged Training*
1g Creatine - Maximizes Training Capacity, Strength & Power*
500mg Nitrosigine® Arginine - Elevates Nitric Oxide for Maximum Pumps*
250mg DIM - Promotes Enhanced Training Stamina & Drive*
125mg Shoden® Ashwaghanda - Boosts Natural Testosterone Production*
62.5mg Teacrine® - Promotes Sustained Energy & Mental Focus*
SUPPORTS YOUR GOALS
Train. Our fully disclosed, transparent label shows you exactly what you are putting into your body. Our scientifically proven ingredients are dosed according to function and combined to help you power through the toughest workouts. HYDE Test Surge delivers more testosterone-promoting support than other pre-workout, alongside its already heavily dosed, super-charged energy and strength matrix.*
GOOD TO KNOW
Both men and women can benefit from the Testosterone Boosting features of HYDE Test Surge. Due to the extreme energy content of HYDE Test Surge, this formula is meant for experienced pre-workout users who are not sensitive to caffeine.*
ABOUT THE BRAND
There's a better you waiting to get out and if you're willing to put in the work, ProSupps® is uniquely qualified to unleash your full potential. Having climbed to the top of the fitness mountain ourselves, we can show you how to get here through elite supplementation, education, and inspiration. We're here for your relentless pursuit of greatness, but nobody is going to do it for you. You have to EARN IT.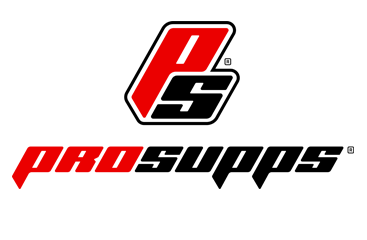 What's in Pro Supps HYDE Test Surge
30 Servings

Cherry Limeade

SUPPLEMENT FACTS

Serving Size: 1 Rounded Scoop (11.2g)

Servings Per Container: About 30

Amount Per Serving

% DV

Vitamin D 125 mcg (5,000 IU)

625%

Niacin

25 mg

156%

Magnesium (Magnesium Aspartate)

150 mg

36%

Zinc (Zinc Bisglycinate)

15 mg

136%

Strength and Power Matrix

7,000 mg

      

L-Citrulline Aspartate

3,000 mg

**

Beta Alanine

2,500 mg

**

Creatine Hydrochloride

1,000 mg

**

Arginine Silicate (Nitrosigine®)

500 mg

**

Stimulant Energy Matrix†

420 mg

      

Caffeine Anhydrous

300 mg

**

Di-Caffeine Malate

70 mg

      

Caffeine Citric Acid Blend

50 mg

      

Citric Acid

**

Caffeine Anhydrous

**

Iconic HaloX™ Testosterone & Stamina Matrix

381 mg

      

DIM (as Diindolymethane)

250 mg

**

Shoden® Ashwaghanda Withania somnifera Extract (35% Glycowithanolides) (leaf & root)

125 mg

**

Boron (Bororganic glycine)

6 mg

**

Focus Mood Enhancement Matrix

112.5 mg

      

TeaCrine® 40% (Theacrine)

62.5 mg

**

L-Theanine

50 mg

**

**Daily Value not established

†Actual Caffeine Content is 378mg per serving

Ingredients:

Natural & Artificial Flavors

, Malic Acid

, Tartaric Acid

, Silicon Dioxide

, Calcium Silicate

, Sucralose

, Soluble Dietary Fiber

, Citric Acid

, Red 40
Directions For HYDE Test Surge: To assess tolerance mix ½ scoop of Mr. Hyde® Test Surge with 8oz of cold water. Once tolerance has been assessed, mix 1 rounded scoop of Mr. Hyde®Test Surge with 8oz of cold water and consume 15 to 30 minutes before exercise.
Warnings: This product is intended for healthy adults, 18 years of age or older. Consult a physician prior to using this, or any other dietary supplement. Do not take this product if you are pregnant or nursing, if you have or suspect you may have a medical condition, or if you are taking any prescription or over-the-counter medications. Do not exceed recommended serving. Exceeding recommended serving may cause adverse health eects. This product contains 378mg of caeine, the equivalent of approximately 4 cups of coee and may not be suitable for individuals who are sensitive to the eects of caeine. Too much caeine may cause nervousness, irritability, sleeplessness, and occasional rapid heartbeat. Immediately discontinue use and consult a qualied medical professional if you experience any adverse eects. KEEP OUT OF REACH OF CHILDREN.Store in a cool, dry place. Protect from heat, light and moisture. Content sold by weight not volume, some settling may occur. Do not consume Mr. Hyde® Test Surge within 4 hours of bedtime. Do not take any other products that contain caeine or any other stimulants while taking Mr. Hyde® Test Surge. SHAKE CONTAINER WELL BEFORE USE. Mr. Hyde® Test Surge is for advanced exercise and supplement users only. Do not exceed one serving in a 24-hour period.
Payment & Security
Your payment information is processed securely. We do not store credit card details nor have access to your credit card information.