Description
This content cannot be displayed because you have disabled Experience cookies. Update your cookie settings to show this content.
Hydra-Charge is a powerhouse of flavor packed with nutrients, allowing for FULL customization of your Pre-, Intra-, or Post-workout stacks. The custom flavoring system of Hydra-Charge supports hydration and the body's natural defenses before, during and after intense training.* HYDRA-CHARGE contains five essential electrolytes from tender coconut water and is combined with SPECTRA™, scientifically balanced to support antioxidant potential.*
NEXT GENERATION
FREE RADICAL DEFENSE
SPECTRA™ is a new dawn in our understanding of how fruits, vegetables and herbs positively interact and influence physiological functions in the human body.
UNIQUE COMBINATION OF FRUIT, VEGETABLE AND HERB EXTRACTS AND CONCENTRATES
CLINICALLY RESEARCHED FREE RADICAL TARGETING
SPECTRA™ SPIKES CELLULAR OXYGEN CONSUMPTION
TURN IT UP WITH TAURINE
Taurine is an amino acid that supports neurological development and helps regulate the level of water and mineral salts in the blood.*
Scientists have discovered that taurine levels in muscle cells are critical for muscle force and strength. That means keeping muscular taurine levels high during workouts is essential for maintaining strength.*
Taurine's positive effects on fatigue may be due to its antioxidant properties, which can reduce muscle fatigue during exercise.* In addition, taurine can aid muscle size by drawing more fluid into muscle cells.
Ingested Taurine is absorbed and distributed throughout the intracellular space*
POSITIVELY AFFECTS OSMOLARITY > EXPANSION AND MAINTENANCE OF FLUID VOLUME (I.E. HYPERHYDRATION)*
HELPS BODY TO FACILITATE HYDRATION FOR EXTENDED PERIODS OF ACTIVITY*
EXCEL IN ENVIRONMENTAL HEAT AND HUMIDITY*
HYDRATED MUSCLES HELP GIVE YOU MORE FULL, PUMPED LOOK*
LEVELS SHOWN TO ACCENTUATE 'PUMP' RESPONSE AFTER 8-15 REPETITIONS*
MICROPURE
SUGAR FREE
VEGETARIAN
NO ARTIFICIAL FLAVORS
NO ARTIFICIAL COLORS
TASTES AMAZING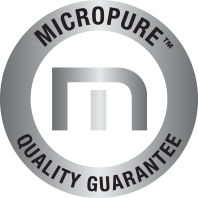 MICROPURE™
QUALITY GUARANTEE
Each product is third party tested for purity and potency.
Serving Size: 4.6 g (approximately 1 scoop)

Servings Per Container: about 60

Amount Per Serving

% Daily Value

Calories

10

      

Total Carbohydrate

2 g

      

Dietary Fiber

0 g

0%

Total Sugars

0 g

      

Includes 0 g Added Sugars

0%

Sodium

115 mg

5%

Calcium

37 mg

3%

Potassium

80 mg

2%

Phosphorus

37 mg

3%

Magnesium

15 mg

4%

Taurine

1

g

‡

Coconut Water Powder

500

mg

‡

SPECTRA™ Total ORAC Blend

100

mg

‡

Consisting of green coffee extract (Coffea arabica) (bean), green tea extract (leaf), broccoli sprout concentrate (sprout), onion extract (bulb), apple extract (fruit), acerola extract (fruit), camu camu concentrate (fruit), quercetin (Sophora Japonica L) (flower), tomato concentrate (fruit), broccoli concentrate (floret and stems), acai concentrate (Euterpe oleracea mart) (fruit), basil concentrate (leaf), cinnamon concentrate (Cinnamomum cassia/burmannii blend) (bark), garlic concentrate (clove), oregano concentrate (leaf), turmeric extract (rhizome), carrot concentrate (root), elderberry concentrate (Sambucus nigra) (fruit), mangosteen concentrate (fruit), blackberry concentrate (fruit), blackcurrant extract (fruit), blueberry extract (fruit), chokeberry concentrate (Aronia melanocarpa) (fruit), raspberry concentrate (berry), sweet cherry concentrate (fruit), spinach concentrate (leaf), kale concentrate (leaf), bilberry extract (fruit), brussels sprout concentrate (Brassica oleracea gemmifera) (sprout).

† Percent Daily Values are based on a 2,000 calorie diet.

‡ Daily value not established.

Other Ingredients:

Citric acid

, natural flavors

, sodium citrate

, potassium phosphate

, calcium citrate

, silicon dioxide

, magnesium citrate

, beet root extract (color)

, stevia extract

, calcium silicate

, sucralose.

CONTAINS: TREE NUTS (COCONUT)
Directions For HYDRA-CHARGE Electrolytes: As an electrolyte supplement, mix 1 scoop in 10 - 14 ounces of water along with your favorite Kaged Muscle™ Supplements as a natural flavor enhancer. 
Warnings: Consult your physician prior to using this product if you are pregnant, nursing, under 18 years of age, taking medication, or have a medical condition. Immediately discontinue use and contact your physician if any adverse reactions occur. Keep out of reach of children. Exposure to moisture or heat may cause powder to clump or harden. Store in a cool, dry place, avoid direct sunlight, humidity and high temperatures. Replace lid securely after each use. This product contains a silica gel pack. Do Not Eat. Contents may settle during shipping. Sold by weight, not volume.
Payment & Security
Your payment information is processed securely. We do not store credit card details nor have access to your credit card information.