Description
Reach your goals, no matter where your day takes you. Hydroxycut CUT is a sparkling drink that contains a scientifically researched key weight loss ingredient, which is supported by two scientific studies. It also enhances focus, increases energy and provides vitamins.*
PRODUCT BENEFITS
Effective weight loss with key ingredient1*
Key ingredient backed by two scientific studies
Contains B vitamins
Metabolize carbs, fats and proteins with B vitamins
Caffeine for fast-acting energy*
Increased energy expenditure (calorie burning)3*
KEY INGREDIENTS
The key ingredient, C. canephora robusta, has been shown to support weight loss results in two scientific studies. We've also added B vitamins to the formula to help you metabolize carbs, fats and proteins.*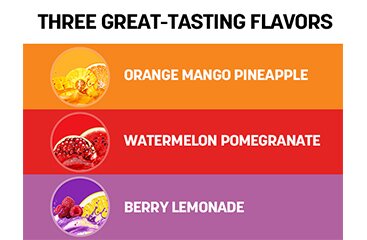 SUPPORTS YOUR GOALS
Subjects taking the key ingredient (C. canephora robusta) for 60 days lost an average of 10.95 lbs. versus the placebo group, which lost an average of 5.40 lbs. Both groups followed a low-calorie diet. In a separate 8-week study, subjects taking C. canephora robusta lost an average of 3.7 lbs. versus the placebo group, which lost 1.25 lbs. Both groups followed a calorie-reduced diet and performed moderate exercise.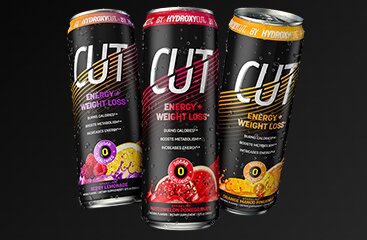 GOOD TO KNOW
An extra boost of caffeine has been added for fast-acting energy. Research also shows caffeine can help temporarily promote increased energy expenditure (calorie burning).*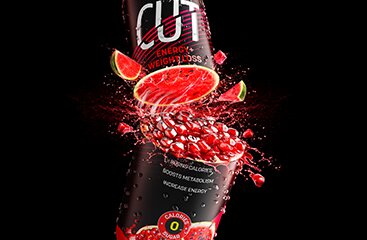 ABOUT THE BRAND
Lose weight with America's #1 Selling Weight Loss Supplement Brand◆◆. Formulated with a scientifically researched key weight loss ingredient, C. canephora robusta, which delivers powerful weight loss as part of your diet and exercise plan.* Mix & match our best-selling products from enhanced weight loss pills to delicious gummies and drink mix powders. We have over 25 years of amazing stories from people just like you who have reached their goals with Hydroxycut. Get started today- check us out to find the Hydroxycut products that are right for you and sign up for your 30-day kick-start plan!*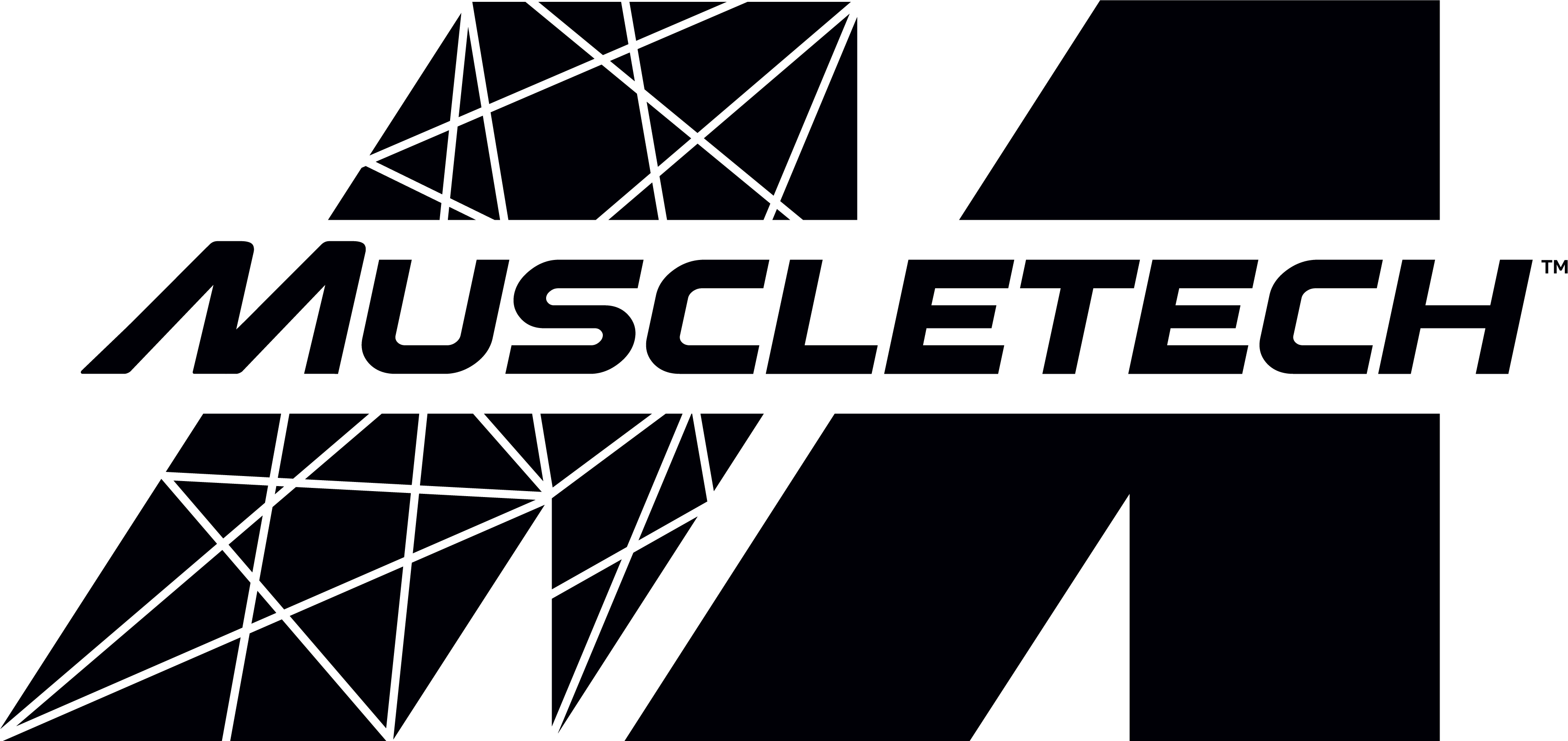 12 Cans

Watermelon Pomegranate

Serving Size: 1 Can (12 fl.oz./355mL)

Servings Per Container

12

Amount Per Serving

% Daily Value

Calories

0

      

Total Carbohydrate

1 g

1%*

Total Sugars

0 g

†

Includes 0g of Added Sugars

0%*

Vitamin D (as cholecalciferol)

10 mcg

50%

Niacin (as niacinamide)

10 mg

63%

Vitamin B6 (as pyridoxine hydrochloride)

2.5 mg

147%

Vitamin B12 (as cyanocobalamin)

6.2 mcg

258%

Choline (as alpha-glyceryl phosphoryl choline)

50 mg

9%

Sodium

45 mg

2%

Weight Loss Plus Blend

1.57 g

      

Taurine

1 g

†

N-acetyl-L-tyrosine

250 mg

†

Green coffee extract (as C. canephora robusta) (bean)

200 mg

†

Standardized for 45% chlorogenic acids

      

Watermelon juice (as Citrullus lanatus) (fruit)

†

Elderberry extract (as Sambucus nigra) (fruit)

†

Energy & Focus Plus Blend

400 mg

      

Caffeine anhydrous

200 mg

†

AlphaSize® Alpha-Glyceryl Phosphoryl Choline

125 mg

†

Asian ginseng extract (as Panax ginseng) (whole plant)

75 mg

†

Standardized for ginsenosides

      

Huperzine-A (as Huperzia serrata) (aerial parts)

†

* Percent Daily Values are based on a 2,000 calorie diet.

† Daily Value not established.

Other Ingredients:

Purified Water

, Citric Acid

, Natural Flavors

, Malic Acid

, Potassium Sorbate (Preservative)

, Surcalose

, Acesulfame-Potassium

, Salt

, FD&C Red No. 40.
Directions For Hydroxycut Cut Energy Drink:  Directions: Read the entire label before use and follow directions provided. To assess individual tolerance, drink half a can first before consuming a whole can at once. For added energy: Consume 1 can as needed. For weight loss: Consume 1 can 30 to 60 minutes before your 2 largest meals daily. Do not exceed 2 cans in a 24-hour period. Do not take within 5 hours of bedtime. Drink  8 to 10 glasses of water daily for general good health. For best results, use for 60 days in combination with a calorie-reduced diet and exercise. 
Warnings: WARNING: Not intended for use by persons under 18. Do not use if pregnant or nursing. Discontinue use and consult a medical doctor if you experience unusual symptoms. Consult a medical doctor before use if you have been treated for, diagnosed with or have a family history of any medical condition including (but not limited to) high blood pressure or heart problems, or if you are using any prescription or over-the-counter drug(s). Consult a medical doctor before starting any diet or exercise program. Do not exceed the recommended serving. Use only as directed. Improper use of this product will not improve results. One serving of this product contains up to as much caffeine as 2 cups of coffee. Caffeine-sensitive individuals may experience symptoms including (but not limited to) restlessness, nervousness, tremors, anxiety, increased heart rate or difficulty sleeping. Do not combine with other sources of caffeine. KEEP OUT OF REACH OF CHILDREN.
Payment & Security
Your payment information is processed securely. We do not store credit card details nor have access to your credit card information.