Description
PRE-WORKOUT WITH CREATINE & BETA ALANINE
SADIK HADZOVIC
TeamGAT Athlete.
2015 Arnold Physique Champion
SIZE, STRENGTH, RECOVERY, AND FOCUS ALL IN ONE!*
BETA ALANINE
1.5G
CREATINE
2.25G
BCAAs
1G
NEW ADVANCED FORMULA
THE JETFUSE ADVANTAGE:
Product type: Pre-training powder.
Supports lasting muscle pumps, muscle size, and stamina.*
150mg Caffeine - Not over-stimulating. Produces a smooth, focused energy feeling.*
Helps optimize muscle anabolism with "critical cluster" amino acids: glutamine, arginine, and BCAAs.
2.25g Creapure Creatine Monohydrate.
1.5g Waxymaize for muscle pumps.
Electrolytes and pH buffers to combat DOMS.*
AVAILABLE IN TWO DELICIOUS FLAVORS:
Exotic Fruit
Blue Raspberry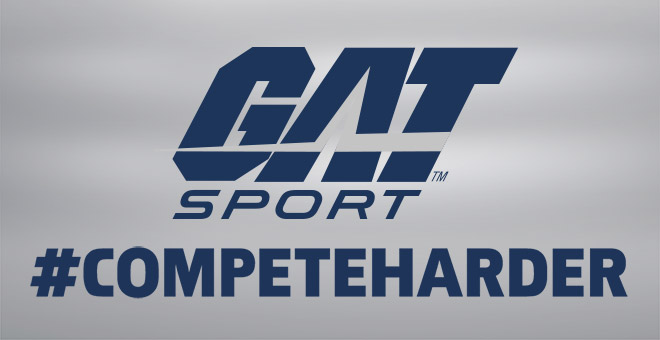 What's in GAT Sport JetFUSE
Serving Size: 1 Level Scoop (21g)

Servings Per Container: 30

Amount Per Serving

%DV

Calories

35

      

Total Carbohydrate

7 g

2%*

Vitamin C (As Ascorbic Acid)

100 mg

167%

Vitamin B12 (As Cyanocobalamin)

96 mcg

1,600%

Calcium (As Tricalcium Phosphate and Calcium Carbonate)

262 mg

26%

Phosphorus (As Tricalcium Phosphate, Potassium Phosphate and Sodium Phosphate)

190 mg

19%

Sodium (As Sodium Citrate, Sodium Chloride, Sodium Phosphate)

200 mg

8%

Potassium (As Potassium Phosphate)

80 mg

2%

JETFUSE VOLUMIZING BLEND

Creatine Monohydrate (Creapure®)

2.25 g

†

Taurine

2 g

†

Waxy Maize

1.5 g

†

L-Arginine

1 g

†

L-Citrulline

500 mg

†

L-Arginine Alpha-Ketoglutarate

100 mg

†

JETFUSE ENERGIZING BLEND

Beta-Alanine (CarnoSyn®)

1.5 g

†

L-Tyrosine

250 mg

†

Caffeine Anhydrous

150 mg

†

Green Tea Leaf Extract (50% caffeine)

100 mg

†

Glucuronolactone

100 mg

†

JETFUSE RECOVERY BLEND

L-Glutamine

1 g

†

L-Leucine

500 mg

†

L-Isoleucine

250 mg

†

L-Valine

250 mg

†

Betaine HCI

125 mg

†

N-Acetyl L-Cysteine

125 mg

†

BioPerine black pepper fruit extract (Piper nigrum)

5 mg

†

Mucuna Pruriens seed extract powder (60% l-dopa)

50 mg

†

Cinnamon Bark Powder (Cinnamomum cassia)

5 mg

†

* Percent Daily Values (DV) are based on a 2,000-Calorie diet. † Daily Value not established.

Other Ingredients:

Maltodextrin

, Citric Acid

, Natural And Artificial Flavors

, Silica

, Sucralose

, FD&C Red #40 Lake

, FD&C Red #40 Dye.
Directions For JetFUSE: Mix 1 level scoop with 6-8 fl oz of cold water and consume 30-45 minutes before and during training. 
Warnings: Before consuming GAT JETFUSE seek advice from a health care practitioner if you are unaware of your current health condition or have any pre-existing medical condition including but not limited to: high or low blood pressure, cardiac arrhythmia, stroke; heart, liver, or thyroid disease; anxiety, depression, seizure disorder, psychiatric disease, diabetes, pernicious anemia, difculty urinating due to prostate enlargement, or if you are taking an MAO inhibitor or any other medication. Do not use if you are pregnant, nursing, prone to dehydration, or exposed to excessive heat. Reduce or discontinue use if sleeplessness, tremors, dizziness, nervousness, headaches, or heart palpitations occur. GAT JETFUSE is only intended to be consumed by healthy adults 18-50 years of age. This product contains a chemical known to the State of California to cause birth defects or other reproductive harm. Keep out of reach of children and pets.
Payment & Security
Your payment information is processed securely. We do not store credit card details nor have access to your credit card information.