Description
Pre-Kaged® Sport delivers the perfect balance of energy, endurance, focus, hydration, and power to enhance performance without over-stimulation*. Whether you're battling through WODs, crushing miles on a run, or simply want to dominate your game, Pre-Kaged Sport provides clean ingredients in the right ratios to help you perform at the highest level.*
PRODUCT BENEFITS
Delivers Smooth, Clean Energy*
Enhances Mental Clarity*
Promotes Endurance + Hydration*
Creatine Free
No Flavors or Colors From Artificial Sources
Clean Label + Safe for Athletes*
Informed-Sport Certified
KEY INGREDIENTS
CarnoSyn® Beta-Alanine: Over time, improves endurance during bursts of high-intensity exercise*
Citrulline: Dosed to support blood flow without movement-hindring pumps*
Aquamin™ Magnesium: highly absorbable source from sea water to help regulate energy, blood sugar, and cardiovascular function*
Pink Himalayan Sea Salt (Sodium): Supports nerve signal conduction, muscle contraction, and fluid balance regulation*
Tyrosine: Catecholamine precursor shown to enhance cognitive performance under stress.*
SUPPORTS YOUR GOALS
Most pre-workouts are so full of stimulants that they do little more than hijack your central nervous system, often causing jitters, overstimulation, and leave you feeling mentally scattered. Pre-Kaged® Sport has changed the game. By providing a thoughtfully formulated combination of organic caffeine, beta-alanine, electrolytes and other performance factors, every scoop helps you achieve peak athletic performance without pushing you over the edge.*
ABOUT THE BRAND
People often struggle to achieve their goals because they use under-dosed supplements made with low-grade ingredients. Kaged Muscle supplements are formulated with ultra-premium, properly dosed key ingredients that are clean, effective, and use no colors or flavors from artificial sources. Stop wasting time and money, and start building the physique you want without sacrificing your health.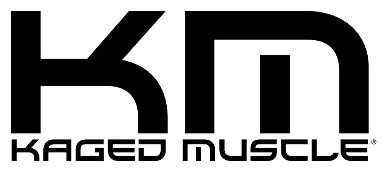 What's in Kaged Muscle Pre-Kaged Sport
SUPPLEMENT FACTS

Serving Size: 1 scoop (13.3g)

Servings Per Container: about 20

Amount Per Serving

%DV*

Calories

10

      

Total Carbohydrate

2 g

1%

Vitamin B6 (As Pyridoxine Hcl)

50 mcg

3%

Vitamin B12 (as Methylcobalamin)

42 mcg

1,750%

Magnesium [from Aquamin™ Mg (Trace minerals derived from seawater)]

20 mg

5%

Sodium (as Himalayan Pink Sea Salt)

50 mg

2%

SPORT PERFORMANCE MATRIX

L-Citrulline (fermented)

3.5 g

‡

Beta-Alanine (Carnosyn®)

1.6 g

‡

Betaine Anhydrous (BetaPower®)

1.25 g

‡

CELLULAR HYDRATION MATRIX

L-Taurine

2 g

‡

Coconut Fruit Water Powder

500 mg

‡

ENERGY & FOCUS MATRIX

L-Tyrosine

500 mg

‡

Caffeine (as PurCaf® caffeine from organic green coffee bean)

188 mg

‡

† Percent Daily Values are based on a 2,000 calorie diet.

‡ Daily Value not established

Ingredients:

Citric Acid

, Malic Acid

, Natural Flavor

, Silicon Dioxide

, Calcium Silicate

, Steviol Glycosides

, Sucralose

, Beta-Carotene (For Color).

CONTAINS: TREE NUTS (COCONUT)
Directions For Pre-Kaged Sport: Mix 1 scoop with 8-12 ounces of water, 20 to 30 minutes before workout.
Warnings: Contains 188 mg of caffeine per serving or about as much caffeine as one and a half cups of coffee. Avoid using with other caffeinated products or if you are sensitive to caffeine because too much caffeine may cause nervousness, irritability, sleeplessness and occasionally, rapid heartbeat. Consult your physician prior to using this product if you are pregnant, nursing, under 18 years of age, take medication or have a medical condition. Immediately discontinue use and contact your physician if any adverse reactions occur. Keep out of reach of children.
Payment & Security
Your payment information is processed securely. We do not store credit card details nor have access to your credit card information.