Description
PRODUCT OVERVIEW
Microencapsulated Glutamine is an industry breakthrough, representing a dramatic shift in the way athletes should think about post-workout recovery and muscle protein synthesis. Utilizing a cutting edge patented technology, Microencapsulated Glutamine delivers ultra-pure glutamine coated in a unique plant-based protein matrix. This coating acts like a barrier protecting the glutamine through the digestion process, dramatically enhancing absorption and utilization in the gut.* That means greater glutamine delivery to refuel your muscles without the waste typical of low-grade alternatives.*
PROMOTE POST-WORKOUT RECOVERY
Not only is glutamine one of the most important amino acids in the body used in a variety of functions, but as a cell volumizer, glutamine can help draw water and nutrients into the muscle, aiding post-workout recovery and growth.*
ENHANCE MUSCLE-PROTEIN SYNTHESIS
Muscle growth and recovery are directly related to how your body processes protein and amino acids in the muscle. Glutamine has been shown to prevent catabolism and muscle breakdown by improving muscle-protein synthesis.*
SUPPORT YOUR IMMUNE SYSTEM
Glutamine levels can be depleted during intense workouts, which could leave your immune system lacking fuel. White blood cells utilize glutamine to function, which in turn contributes to normal immune-system health.*
LAB-TESTED RESULTS
Thanks to our advanced encapsulation and delivery method, glutamine's true potential has finally been unlocked – and we have the research to prove it. In a pilot study on the bioavailability of Microencapsulated Glutamine conducted on 8 subjects, we observed dramatically increased glutamine absorption, increased muscle protein synthesis 24 hours after supplementation, and increased blood plasma levels after 15 days of consumption.
BENEFIT OVERVIEW:
Improves Post-Workout Recovery*
Supports Protein Synthesis*
Fuels Healthy Immune Function*
100% Plant-Based + Vegan
Third-Party Tested
No Artificial Colors or Flavors
PATENTED MICROENCAPSULATION TECHNOLOGY
Utilizing a cutting edge patented technology, Microencapsulated Glutamine delivers ultra-pure glutamine coated in a unique plant-based protein matrix. This coating acts like a barrier protecting the glutamine through the digestion process, dramatically enhancing absorption and utilization in the gut.*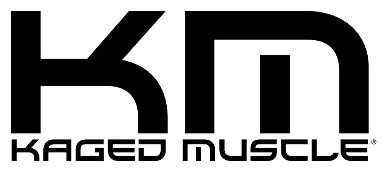 What's in Kaged Muscle Microencapsulated Glutamine
Serving Size: 1 Scoop (6.1g)

Servings Per Container: About 82

0

Amount Per Serving

% Daily Value

Calories

25

      

L-Glutamine (fermented)

5 g

†

† Percent Daily Value not established.

Other Ingredients:

Pea protein.
Directions For Microencapsulated Glutamine:  As a dietary supplement, mix one scoop with 8-10 ounces of water or fruit juice (shake vigorously for 20-30 seconds). Consuming morning, mid-day, evening, and before bed for a total of 20 grams per day. 
Warnings: Consult your physician to using this product if you are pregnant, nuring, under 18 years if age, take medication or have a medical condition. Immeditately discountinue use and contact your physician if any adverse reactions occur. Keep out of reach of children. Store in a cool, dry place, Exposure to moisture and humidity may cause clumping, but will not affect the product.
Payment & Security
Your payment information is processed securely. We do not store credit card details nor have access to your credit card information.