Description
NiteLean® combines stimulant-free weight loss support with a transparent sleep ingredient formula designed to help you relax and rest better. Getting optimal sleep plays a critical role in your energy levels that can impact your entire day, from focus levels at work and school to training performance and healthy eating decisions. Your quest for a leaner body doesn't stop when you go to sleep. Stay on track overnight with metabolism and sleep support to help you reach your fitness goals!*
PRODUCT BENEFITS
Sleep and Relaxation Support: NiteLean® has proven sleep ingredients which help your body relax and fall asleep to support your quality of rest, helping you recharge and take on every day.*
Overnight Metabolism: NiteLean®'s stimulant-free formula supports your metabolism while you sleep.*
Fat Burning Support: NiteLean® includes Green Tea Extract with premium 50% EGCG levels which supports burning more calories and fat at rest.*
Appetite Support: The transparent formula of NiteLean® helps target appetite levels and getting a good night's sleep to help avoid poor eating decisions when you are overtired.*
Vegan/Gluten-Free/Non-GMO: Made in the USA from high quality non-GMO, vegan ingredients and veggie caps in a cGMP, FDA registered facility.*
KEY INGREDIENTS
NiteLean®'s fully disclosed ingredients help support your rest and metabolism overnight*.
Stimulant-Free Green Tea Extract supports metabolic rate to help break down and burn fat even at rest, as well as boost antioxidant levels.*
Chromium Picolinate supports nutrient metabolism and appetite level.*
Vitamin D3 is important to the body's mental and physical function.*
Melatonin, GABA, 5 HTP, and Theanine support relaxation, falling asleep and deeper sleep.*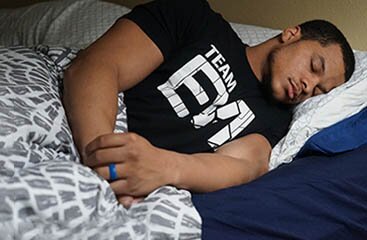 SUPPORTS YOUR GOALS
When you're short on sleep and overtired, it can lead to decisions like skipping exercise and unhealthy eating that interfere with your lean body goals. NiteLean® supports your goals with stimulant-free ingredients for weight management and sleep support in an all-in-one formula you can take before bed. NiteLean® supports your metabolism and helps you rest better to wake with the energy to pursue your goals. NiteLean® can be used with LeanMode® and Trans4orm® for around the clock support!*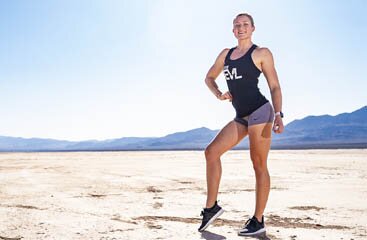 GOOD TO KNOW
Having a better night's sleep starts with putting the mind and body into relaxation mode. NiteLean® works to relax mind and body so you can get to sleep and stay asleep. NiteLean® also contains EGCG Polyphenol, which is the most important antioxidant and active ingredient in green tea. EGCG has been shown to support higher levels of a key hormone for promoting fat breakdown.*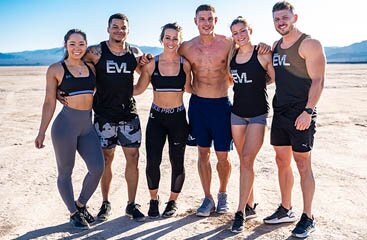 ABOUT THE BRAND
EVL is on a mission to be your most trusted partner to achieve your fitness goals. We're built on a commitment to constantly evolve to lead in quality and product effectiveness and lift up everyone putting in the effort to be better each day.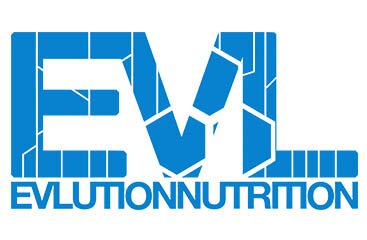 What's in EVLUTION NUTRITION NiteLean
30 Veggie Capsules

Serving Size: 1 Veggie Capsule

Servings Per Container

30

Amount Per Serving

%DV **

Vitamin D (As Cholecalciferol)

30 mcg

150%

Chromium (From Chromium Picolinate)

200 mcg

570%

White Kidney Bean Extract

200 mg

†

Green Tea Leaf Extract (std. min. 50% EGCG)

200 mg

†

Gamma Aminobutyric Acid (GABA)

100 mg

†

L-Theanine

100 mg

†

5-HTP (5-hydroxytryptophan) (griffonia simplicifolia)(seeds)

50 mg

†

Piper Nigrum Extract (std. to 95% piperine)(as BioPerine®)

5 mg

†

Melatonin

5 mg

†

** Percent Daily Values are based on a 2,000 calorie diet

† Daily value (DV) not established.

Other Ingredients:

Hypromellose (veggie capsule)

, Magnesium

, Stearate

, Silica
Directions For NiteLean:  As a dietary supplement, take 1 serving of NITELEAN® 30-60 minutes before bedtime or as directed by your health care professional. Do not exceed 1 serving per day and use only as directed.
Warnings: Warning: Consume only 1 capsule daily. Consult your physician before using this product if you are pregnant, breastfeeding or taking anti-depressant or anxiety medication. Not for use by those under 18 years old. Discontinue use and consult your healthcare professional if you experience any adverse reaction to this product. Keep out of reach of children and pets. Do not drive or operate machinery when consumed.
Payment & Security
Your payment information is processed securely. We do not store credit card details nor have access to your credit card information.