Description
PRODUCT OVERVIEW
Packaging may vary.
Provides high biological value and sustained release protein*

8 hours of amino acid delivery*

Increases muscle size and strength*
PHASE8 IS THE COMPLETE SUSTAINED-RELEASE 8-HOUR PROTEIN FORMULA
PHASE8 is a premium blended protein formula that feeds your muscles for 8 hours. Each scoop contains an impressive 26-gram blend of milk-derived proteins that supplies a sustained-release of amino acids. PHASE8 has a superior, clean macronutrient profile with only half the carbs and fat of the leading competitor.*
The main protein component in PHASE8 has the unique ability to release amino acids in your bloodstream for 8 hours after taking it.1 Because of these sustained-release properties, it's a highly anabolic and anti-catabolic protein that helps create a muscle-building environment for longer periods of time.*
REFERENCE
1. Lacroix et al., 2006. The American Journal of Clinical Nutrition. 84:1070-9.
7 HIGH-QUALITY PROTEIN SOURCES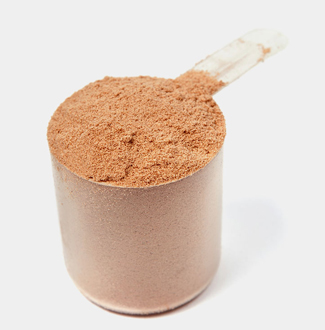 Overall, PHASE8 contains only high-quality milk-derived protein sources designed to digest at different rates, putting your body in the perfect state for repair and recovery. Unlike other protein blends, you won't find any low quality proteins like rice protein in PHASE8.
97% Whey Protein Isolate
Hydrolyzed Whey Protein Isolate
Whey Protein Isolate
Whey Protein Concentrate
Milk Protein Concentrate
Calcium Caseinate
Micellar Casein
THE PHASE 8 ADVANTAGE
PHASE8
COMPETITOR 1
COMPETITOR 2
Protein
26g
22g
24g
Protein Sources
All high-quality
milk-derived
proteins
Milk-derived
proteins and
egg protein
Low biological value brown
rice protein along with egg
and milk-derived proteins
Carbs
8g
up to 15g
9g
Fats
1.5g
up to 6g
2g
TAKE ANYTIME
PHASE8 contains a unique blend of proteins that allows you to take it whenever you need it. The multi-phase protein delivery supplies the needed quick release of amino acids for post-workout amino acid delivery, the medium release protein phase for between meals, and the slow-digesting protein phase for night time use.
BEST-IN-CLASS-TASTE
PHASE8 was flavored by one of the world's top flavoring houses by protein flavoring experts in order to taste better than any other protein on the market.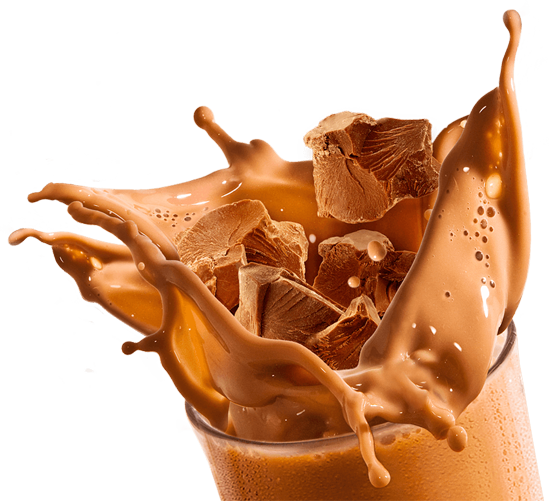 4.4 Lbs.

Cookies And Cream

Serving Size 1 Scoop (42 g)

Servings Per Container Approx.

50

Amount Per Serving

% Daily Value

Calories

150

      

Calories From Fat

15

      

Total Fat

1.5 g

2%*

Saturated Fat

1 g

5%*

Cholesterol

50 mg

17%

Total Carbohydrate

8 g

3%*

Sugars

2 g

†

Protein

26 g

52%*

Calcium

490 mg

47%

Sodium

160 mg

7%

Digestive Enzyme Matrix

100 mg

†

Papain

50 mg

†

Amylase

50 mg

†

* Percent Daily Values are based on a 2,000 calorie diet

† Daily Value not established

Ingredients:

Protein Blend [Whey Protein Concentrate

, Milk Protein Isolate (Supplying Micellar Casein and Whey)

, Micellar Casein

, Calcium Caseinate

, Whey Protein Isolate 97%

, Whey Protein Isolate

, Hydrolyzed Whey Protein Isolate]

, Maltodextrin

, Natural and Artificial Flavor

, Cookie Crumble Pieces [Enriched Flour

, (Wheat Flour

, Niacin

, Iron

, Thiamin Mononitrate

, Riboflavin

, Folic Acid)

, Sugar

, Vegetable Oil (Soybean Oil

, and Palm Kernel Oil

, TBHQ (Preservative))

, Cocoa Powder (Processed with Alkali)

, Fructose Corn Syrup

, Degerminated Yellow Corn Flour

, Chocolate

, Salt

, Dextrose

, Baking Soda

, Whey

, Soy Lecithin]

, Calcium Carbonate

, Salt

, Guar Gum

, Acesulfame-Potassium

, Silicon Dioxide

, Sucralose

, Soy or Sunflower Lecithin

Contains wheat, milk and soy ingredients. Processed in a facility that processes wheat, egg, tree nut, fish and shellfish ingredients.
Directions For Phase8 Protein: Mix 1 serving (1 scoop) with 8 oz. of cold water or skim milk in a glass or shaker cup. For best results, mix 2 servings (2 scoops) with 16 oz. of water or skim milk. Use between major meals and after exercise. Drink 8 to 10 glasses of water daily. For maximum results, consume 4 scoops daily for a minimum of 6 weeks.
Warnings: Do not use if pregnant or nursing. Consult a medical doctor if you have a medical condition or before starting any diet or exercise program. KEEP OUT OF REACH OF CHILDREN.
Do not use if packaging has been tampered with. Store in a cool, dry place (60°F to 80°F).
Payment & Security
Your payment information is processed securely. We do not store credit card details nor have access to your credit card information.