Description
ULTIMATE MUSCLE RECOVERY*
REFUEL*
RECOVER*
REBUILD*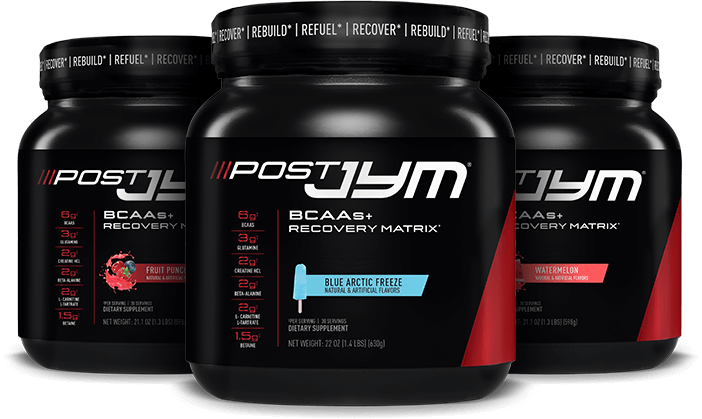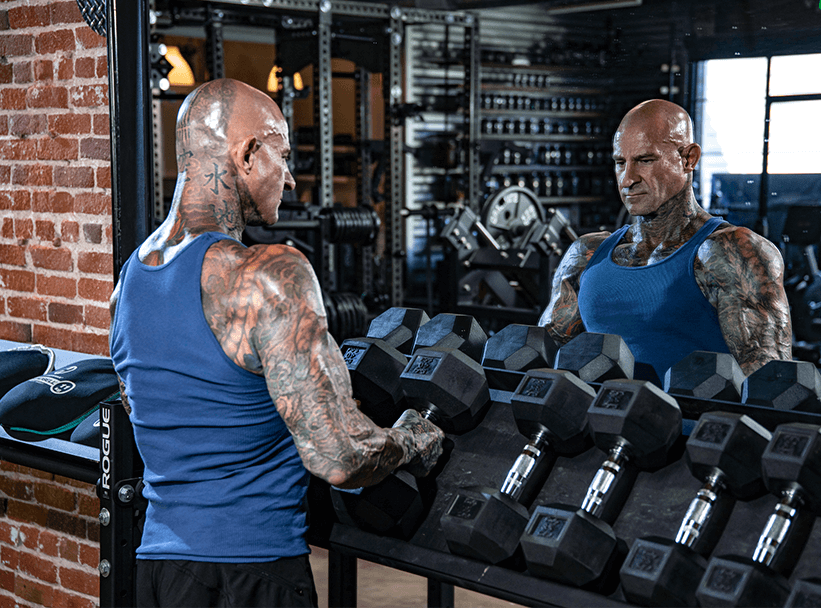 FULL RECOVERY, FULL RESULTS*
Before Post JYM™, there was a huge void in sports nutrition: post-workout supplementation. The so-called "experts" would tell you protein powder, and maybe some BCAAs, was all you needed after a hard training session. But if you want full recovery from intense workouts you need way more than just protein and BCAAs! That's why Post JYM BCAAs+ Recovery Matrix was created.
FORMULATED FOR COMPLETE RECOVERY*
The Post JYM BCAAs+ Active Recovery formula consists of 8 hand-picked ingredients to help you bounce back from the brink of exhaustion with key nutrients that your muscles can use to rebuild, refuel and recover so you can do what you do even better next time.* I've seen these results both in the lab and in the gym over the past 20+ years.
NO PROPRIETARY BLENDS OR CONCENTRATED FORMULAS
As with all JYM Supplement Science products, Post JYM never has and never will use proprietary blends or concentrated formulas – two tricks used by some supplement companies to underdose products without you, the consumer, realizing you're getting cheated. All 8 ingredients in Post JYM BCAAs+ Recovery Matrix are clearly listed on the label at their exact amounts. Full transparency of ingredients means you can have the confidence that you're leaving no gains on the table with Post JYM.

REFUEL*

RECOVER*

REBUILD*
PRE & POST FOR GREAT GAINS
You know supplementing pre- and post-exercise can help maximize your results. And if you're taking Pre JYM, before training, great! But don't forget the other half of the equation, solid post-workout supplementation. Post JYM BCAAs+ Recovery Matrix and Pre JYM complement each other to help fuel both your training and recovery.*
RECOVERY*
Intense training breaks down muscle tissue, and it must be built back up via muscle protein synthesis (MPS) to promote recovery.* The ingredients in Post JYM BCAAs+ Recovery Matrix collectively work to help increase muscle protein synthesis and start the repair process immediately.*
BREAK IT DOWN, BUILD IT BACK FASTER*
Muscles don't repair in the gym, that happens at rest. But resting your body isn't enough. Post JYM BCAAs + Active Recovery Matrix gives your body exactly what it needs to rebuild, refuel, and recover - sooner rather than later.* It's the product your muscles crave, and it just might hold the key to your greatest gains ever.*
NO BS, JUST SCIENCE
I've been studying nutrition and supplement science both in the lab and in the gym for decades. I've done the research, and I've converted it into real results for millions of real people just like yourself. I began educating hard-training men and women worldwide through the pages of Muscle & Fitness, FLEX, and Muscle & Fitness Hers magazines before finding a home for my programs, articles, and videos here on Bodybuilding.com, as well as my own website JimStoppani.com. I developed Post JYM to take recovery to the next level and provide the perfect complement to Pre JYM.



What's in JYM Supplement Science Post JYM Recovery and Active BCAAs Powder
30 Servings

Rainbow Sherbet

Serving Size: 1 Scoop (19g)

Servings Per Container: About

30

Amount Per Serving

% Daily Value

Calories

45

      

Total Carbohydrate

1 g

<1%**

L-Glutamine

3 g

†

Creatine Hydrochloride

2 g

†

Beta-Alanine

2 g

†

L-Carnitine L-Tartrate (as Carnipure™)

2 g

†

Betaine (Trimethylglycine)

1.5 g

†

Taurine

1 g

†

L-Leucine

3.6 g

†

L-Isoleucine

1.2 g

†

L-Valine

1.2 g

†

Black Pepper (Piper nigrum) Fruit Extract (as BioPerine®)

5.3 mg

†

** Percent Daily Values are based on a 2,000 calorie diet.

† Daily Value not established

Other Ingredients:

Natural And Artificial Flavors

, Sucralose

, Acesulfame Potassium

, Citric Acid

, Malic Acid

, FD&C Red #40

, Calcium Silicate.

ALLERGEN WARNING: Produced on shared equipment that also produces products that may contain EGG, MILK, SOY, TREE NUTS, AND WHEAT.
Directions For Post JYM Recovery and Active BCAAs Powder:
As a dietary supplement, mix 1 scoop of Post JYM Recovery Matrix into 16-24 oz. water, preferably within 30 minutes after workouts. Consider drinking over the course of 15-30 minutes.
For better results, consider using Pre JYM prior to workouts.
Warnings: DO NOT USE IF YOU ARE UNDER THE AGE OF 18, PREGNANT OR NURSING, HAVE ANY KNOWN OR SUSPECTED MEDICAL CONDITIONS, ARE TAKING ANY PRESCRIPTION OR OVER THE COUNTER MEDICATIONS. Consult with a qualified healthcare professional before using this or any other dietary supplement. Immediately discontinue use and consult your doctor if any adverse reactions occur.
KEEP OUT OF REACH OF CHILDREN.
Payment & Security
Your payment information is processed securely. We do not store credit card details nor have access to your credit card information.