Description
TRAINING WILL NEVER BE THE SAME.
NEVER WASTE A WORKOUT.
NEW PRE-WORKOUT FORMULA PERFECTLY ENGINEERED FOR PERFORMANCE AND FLAVOR.*
TYPICAL AMOUNTS PER SERVING
8
GRAMS OF CITRULLINE MALATE
3.2
GRAMS OF BETA-ALANINE: CARNOSYN®
1.5
GRAMS OF ARGININE: NITROSIGINE®
125
MILLIGRAMS OF TEACRINE®

EXPERIENCE MORE INTENSE AND EFFECTIVE WORKOUTS.*
Experience the future of intense training. Dymatize® PreW.O. is a pre-workout formula that will turn your workouts into extraordinary experiences. Unleash super-intense workouts and explosive training sessions while enjoying an unmatched flavor experience. Amplify the intensity of your workouts with Citrulline Malate, Nitrosigine®, TeaCrine®, Beta-Alanine and caffeine. Dymatize PreW.O. is perfectly engineered to support your goals and make each workout count.*
Mixes clean and goes down smooth. Never sacrifice taste.
NEVER WASTE A WORKOUT.
Vitamin B12 (as Methylcobalamin)
Vitamin B3 – Niacin (as Niacinamide)
KEY INGREDIENTS BENEFITS*

CITRULLINE MALATE
Citrulline is a direct precursor for arginine and arginine is converted to nitric oxide (NO). Citrulline malate ingestion before resistance exercise can lead to better workout performance.*

Carnosine is one of the most important acid buffering compounds in muscle cells. Regular Beta Alanine supplementation leads to accumulation of carnosine in muscle enhancing the buffering capacity during high intensity muscle action.* This supports gains in strength and training volume over time.*

TeaCrine™ works to increase alertness and focus during exercise.* At 125mg, TeaCrine™ is able to work with caffeine to support cognitive benefits during exercise to Never Waste a Workout!*

Arginase enzymes maintain lower levels of free arginine in the blood and tissue. Arginine can, in turn, support healthy blood flow to and within working muscle to aid workouts.* Blood flow supports the popular skeletal muscle "pump" felt during and after training.*

Betaine (trimethyl glycine) is found in a variety plant sources, especially beets. Betaine serves in the building and recycling of key energy and other molecules as well as methionine.*

CAFFEINE
Caffeine is one of the most commonly used stimulants among athletes. It provides stimulation of the central nervous system to support alertness and energy during a workout and can support strength for some during resistance exercise.*
SUPPORT NUTRIENTS*

Tyrosine is an amino acid and the acetylated form of tyrosine (N-Acetyl-L-Tyrosine) can increase stability. In addition to serving as a building block for protein, tyrosine is used to make key neurotransmitters in the brain, namely dopamine, norepinephrine and epinephrine. Serving as a precursor for key neurotransmitters acetyl-L-Tyrosine may support mental cognition during workouts.*

Taurine is an amino acid which is not used to make protein. (non-proteogenic) Taurine is one of the most abundant free amino acids in the CNS. Taurine may support CNS activity during exercise.*
NIACIN (B3) FOLATE (B9) VITAMIN B12

B- vitamins support energy systems at rest and during exercise.* Folate and Vitamin B12 play a role in methionine recycling and Methionine is a critical amino acid in production of all proteins.
COCONUT WATER / FRUIT POWDER

Extract from the exotic coconut fruit.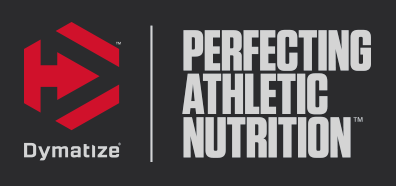 20 Servings

Sweet Cherry Lime

Serving Size: 1 Scoop (20 g)

Servings Per Container: 20

Amount Per Serving

% Daily Value

Calories

15

      

Total Carbohydrate

1 g

1%*

Vitamin C (as Ascorbic Acid)

250 mg

417%

Niacin (as Niacinamide)

30 mg

150%

Folate (as Folic Acid)

260 mcg

65%

Vitamin B12 (as Methylcobalamin)

30 mcg

500%

Citrulline Malate

8 g

**

Beta-Alanine (Carnosyn®)

3.2 g

**

L-Taurine

2 g

**

Betaine (BetaPower®)

1.5 g

**

Inositol-Stablilized Arginine Silicate (Nitrosigine®)

1.5 g

**

N-Acetyl-L-Tyrosine

350 mg

**

Caffeine (as Anhydrous)

300 mg

**

Coconut Water Fruit Powder

200 mg

**

Theacrine (TeaCrine®)

125 mg

**

* Percent Daily Values are based on a 2,000 calorie diet.

** Daily Value not established.

OTHER INGREDIENTS:

Polydextrose

, Natural Flavor

, Sucralose

, Silicon Dioxide

, Acesulfame Potassium.

CONTAINS: Tree nuts (Coconut)
Directions For Pre W.O. Pre Workout: SHAKE CONTAINER BEFORE EACH USE. Add 1 scoop (provided) of powder to 12 fl. Oz. (360 mL) of water. Shake until dissolved. Consume 15-30 minutes prior to workouts. Begin with ½ serving (1/2 scoop) to assess tolerance. This product is formulated with ingredients that absorb moisture and can lead to clumping of the powder. This is normal and the product is okay to consume. Some individuals mat notice a tingling sensation which is harmless and attributed to Beta-Alanine.
Warnings: THIS PRODUCT IS ONLY INTENDED TO BE CONSUMED BY HEALTHY ADULTS, 18 YEARS OF AGE OR OLDER. Do not use this product if you are pregnant or nursing. Before using this product, consult a health care professional if: you are taking any dietary supplement, prescription drug or over-the-counter medication; or if you have any medical condition. This product contains caffeine and should not be used with other caffeine or stimulants from other sources. Immediately discontinue use and contact a medical doctor if you experience any adverse reaction to this product. Do not exceed recommendations for suggested use. Use only as directed. Do not use if safety seal is broken or missing. KEEP OUT OF REACH OF CHILDREN.
Payment & Security
Your payment information is processed securely. We do not store credit card details nor have access to your credit card information.