Description
WHEY PROTEIN
ISOLATE
PRIMARY PROTEIN SOURCE
You already have a decent base, but you want to add mass. Not just any mass, quality mass. Enter R1 Gain – a lean gainer formula with heavy emphasis on protein. 50 grams worth. Unlike mass gainers that focus on total calories, lean gainers take into consideration where the calories are coming from. Fewer carbs. Fewer sugars. More protein. Quality gains.

RULE ONE PROTEINS™ COMMITMENT TO QUALITY
Since day one, Rule 1 Proteins™ has proven that exceptional quality and superior value aren't mutually exclusive. We develop our own products, source the finest ingredients, and manufacture them in an FDA-inspected, GMP-compliant, and Banned Substance Free facility. Streamlining and tightly controlling every phase of the process, from start to finish, enables us to offer premium products without the premium price.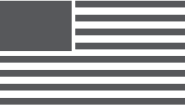 Δ VALUES ARE NATURALLY OCCURING & APPROXIMATED.
Payment & Security
Your payment information is processed securely. We do not store credit card details nor have access to your credit card information.