Description
SCORE! XXL® gives you the edge to support your sex life, and it starts working as soon as you take it.* We've spent years researching the best possible combinations of ingredients to help men be men, and we combine the latest science with traditional ingredients that have stood the test of time (often thousands of years).
When you compare SCORE! XXL to other products, you'll see that our formula provides massive value. Price is what you pay, value is what you get. SCORE! XXL is HUGE value.
PRODUCT BENEFITS
Go longer*
Stimulate Arousal*
•Maximize Pleasure and Fun*
2.3x Increase in Nitric Oxide*
Works Tonight!
KEY INGREDIENTS
SCORE! XXL contains a fully substantiated dose of L-citrulline to help maximize performance, intensify nitric oxide production, and improve stamina and endurance.* This is combined with S7™, a potent blend of 7 ingredients that has been shown to increase nitric oxide levels 2.3x.*
Also included are male vitality ingredients such as horny goat weed, black maca, Tribulus terrestris, and DIM, which have been traditionally used around the globe for centuries to improve libido, stamina, and vitality.*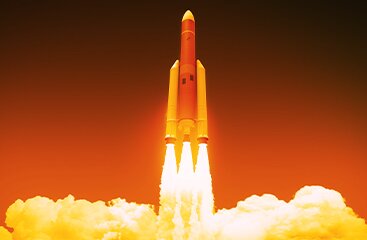 SUPPORTS YOUR GOALS
You expect a premium libido enhancer to start working as soon as you take it, and SCORE! XXL does.*
This formula delivers a potent boost of nitric oxide to help improve blood flow and circulation when and where you need it most.* Innovative ingredient blends go well beyond some other male enhancement supplements to help you boost libido, increase stamina and endurance, and improve sexual performance, so that you can rise to the occasion and fully Unleash Your Potential in the bedroom.*
GOOD TO KNOW
Nitric oxide is a vasodilator – it increases blood flow and oxygen delivery to literally feed muscles, particularly during physical performance.* More oxygen equals more power and strength in the gym and in the bedroom.*
ABOUT THE BRAND
Force Factor delivers the best in performance nutrition with premium ingredients and expertly formulated supplements. Developed by seasoned researchers using the smartest science available, Force Factor supplements help men and women see results.* Our job is to help you Unleash Your Potential®.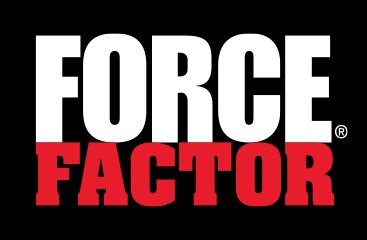 What's in Force Factor Score! XXL
Serving Size

3

Servings Per Container

10

Amount Per Serving

%DV

Calcium (as Dicalcium Phosphate)

327 mg

25%

Phosphorus (as Dicalcium Phosphate)

270 mg

22%

Zinc (as Zinc Aspartate)

12 mg

109%

Blood Flow Stimulation Matrix

1,575

mg

*

L-Citrulline, S7™ (Green Coffee (Coffea arabica) Extract (bean), Turmeric (Curcuma longa) Extract (rhizome), Tart Cherry (Prunus cerasus) Powder (fruit), Blueberry (Vaccinium corymbosum) Powder (fruit), Broccoli (Brassica oleracea italica) Powder (head), Kale (Brassica oleracea acephala) Powder (leaf)), Panax ginseng Extract (root), Giant Knotweed (Polygonum cuspidatum) Extract (root) (std. for trans-resveratrol)

Libido Ignition Compound

300

mg

*

Horny Goat Weed (Epimedium grandiflorum) Extract (aerial parts), Horny Goat Weed (Epimedium sagittatum) Extract (aerial parts)

Masculine Arousal Blend

450

mg

*

Black Maca (Lepidium meyenii ) Extract (root), Tribulus terrestris Extract (fruit), Ginkgo (Ginkgo biloba) Extract (leaf), Cordyceps (Cordyceps sinensis ) Extract (mycelium), DIM (Diindolylmethane)

Superior Stamina Blend

155

mg

*

L-Theanine, Coffea robusta Extract (bean) (std. to caffeine), Theobroma cacao Extract (bean)

Thermosexual Bioabsorption

12

mg

*

BioPerine® Black Pepper Fruit Extract, Long Pepper (Piper longum) Extract (fruit and leaf), Cayenne Pepper (Capsicum annuum) Powder (fruit and seed)

* Daily Value (DV) not established

Other Ingredients:

Microcrystalline Cellulose

, Croscarmellose Sodium

, Stearic Acid

, Silicon Dioxide

, Magnesium Stearate

, Pharmaceutical Glaze

, Hypromellose

, Polydextrose

, Titanium Dioxide

, FD&C Blue #1

, Talc

, Maltodextrin

, Medium Chain Triglycerides

, Natural And Artificial Flavors

Manufactured by equipment which processes products containing milk, eggs, soybeans, wheat, shellfish, fish oil, tree nuts, and peanut flavor.
Directions For Score! XXL: Take three tablets daily with a meal or 30 minutes before activity.
Warnings: Keep out of reach of children. For adult use only. Allergen Warning: Manufactured by equipment which processes products containing milk, eggs, soybeans, wheat, shellfish, fish oil, tree nuts, and peanut flavor. Precautions: Use only as directed. Consult a healthcare professional before use if you are pregnant or nursing, have a medical condition, or use prescription medications. Store in a cool, dry place. Protect from heat, light, and moisture.
Payment & Security
Your payment information is processed securely. We do not store credit card details nor have access to your credit card information.