Description
The next evolution of pre-workout has arrived! Shatter™ Elite is engineered with everything you need in just one concentrated scoop. This formula delivers the perfect combination of key components that are clinically dosed to provide results in performance, energy and muscle.* With Ingredients like Zynamite®, betaine and beta-alanine, Shatter™ Elite will take your performance to the next level.* Plus, researched doses of N03-T® red spinach extra and pure L-citrulline will deliver sleeve-stretching pumps like you've never experienced before.* Shatter™ Elite will help you shatter your personal records and plateaus. 
Product Benefits
Max-strength, one-scoop pre-workout
Boost plasma markers of N.O for up to 8 hours*
Unparalleled energy, focus and neurosensory* 
Increased strength, performance & lean muscle*
Rapid impact with fast-acting ingredients*
Formulated to cover it all – all killer, no filler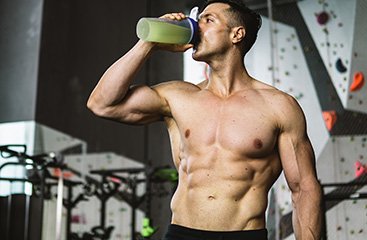 Key Ingredients
With fully disclosed, scientifically studied key ingredients and results that are second to none, new Shatter™ Elite will help you shatter your personal records and plateaus. Not only will it deliver elevated performance results, but it'll also produce sleeve-stretching pumps like you've never seen before!*
Support Your Goals
Just one scoop packs a never-before-seen combination of full clinical doses of betaine, caffeine, N03-T® red spinach extract, L-citrulline and beta-alanine to enhance endurance, pumps and performance.*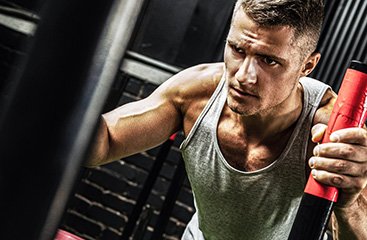 Good To Know
The first to market to feature 6g of pure L-citrulline plus N03-T® red spinach extract, a highly concentrated and scientifically backed N.O. booster.* Experience a long-lasting pump that you can feel!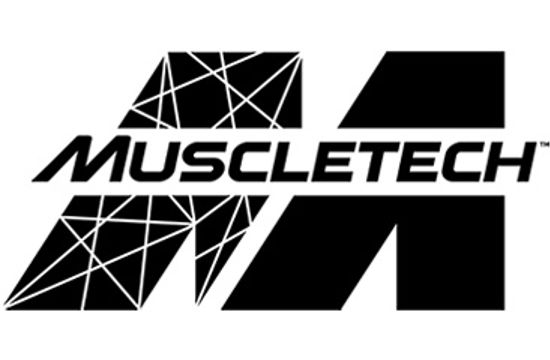 ABOUT THE BRAND
For over two decades, the MuscleTech® brand has launched industry-defining product innovations that have helped fitness enthusiasts and athletes achieve their goals. With cutting-edge formulas engineered by an elite team of researchers, MuscleTech® continues to provide the most premium supplements in the world to support a healthy lifestyle. MuscleTech® comes from America's #1 selling sports supplement company, and with distribution in over 140 countries, is one of the most prominent sports nutrition brands worldwide.
What's in MuscleTech Shatter Elite Pre-Workout
Serving Size 1 Scoop (19g)

Servings Per Container Approx.

25

Amount Per Serving

% Daily Value

Total Carbohydrate

1 g

<1%*

Choline (as choline bitartrate and alpha-glyceryl phosphoryl choline [A-GPC])

200 mg

36%

Iron

1.1 mg

6%

8-Hour Nitric Oxide & Pump Intensifier

L-citrulline

6 g

†

Red spinach extract (as Amaranthus dubius and Amaranthus tricolor) (aerial parts) (NO3-T®)

1.2 g

†

Standardized for 15% nitrates

      

Hawthorn extract (as Crataegus pinnatifida) (berry)

200 mg

†

Powerful Performance & Strength Amplifier

Beta-alanine

3.2 g

†

Betaine anhydrous

2.5 g

†

Taurine

1 g

†

Intense Focus, Energy & Neurosensory

Choline bitartrate

472 mg

†

Caffeine anhydrous

350 mg

†

L-theanine

125 mg

†

Dynamine® (supplying 40% methylliberine)

100 mg

†

Zynamite® mango leaf extract (as Mangifera indica)

50 mg

†

Standardized for 60% mangiferin

      

AlphaSize® Alpha-Glyceryl Phosphoryl Choline (A-GPC)

50 mg

†

Yohimbe extract (as Pausinystalia yohimbe) (bark)

20 mg

†

Standardized for 6% yohimbine and supplying rauwolscine

      

* Percent Daily Values are based on a 2,000 calorie diet.

† Daily Value not established.

Other Ingredients:

Citric Acid

, Silicon Dioxide

, Sucralose

, Natural Flavors

, Acesulfame-Potassium

, Fruit and Vegetable Juice (Color).

Processed in a facility that also processes egg, milk, peanut, tree nut, fish, shellfish and wheat ingredients.
Directions For Shatter Elite Pre-Workout: To assess your tolerance, take 1/2 serving (1/2 scoop with 6 oz. of water for up to 3 days. Once your tolerance has been assessed, take 1 serving (1 scoop) with 12 oz. of water, 30 to 45 minutes before your workout. Do not exceed 1 scoop with a 24-hour period. Drink 8 to 10 glasses of water per day.
Warnings: Not intended for use by persons under 18. Do not use if pregnant or nursing. Consult a medical doctor if you have a medical condition or before starting any diet or exercise program. One serving of this product contains up to as much caffeine as 4 cups of coffee. Caffeine-sensitive individuals may experience the following symptoms including (but not limited to) restlessness, nervousness, tremors, headache, anxiety, palpitations, increased heart rate or difficulty sleeping. Do not combine with other sources of caffeine or stimulants. Some individuals may experience a harmless tingling sensation from the concentrated performance dose of beta-alanine. KEEP OUT OF REACH OF CHILDREN.
Payment & Security
Your payment information is processed securely. We do not store credit card details nor have access to your credit card information.