Description
Proudly supports first responders & nurses with Bodybuilding.com and ID.me.
Verify Here
ALL IN ONE
PLANT PROTEIN COMPLEX
20G COMPLETE PROTEIN
4G BCAAS
4G FIBER
1 BIL CFU PROBIOTICS
GREENS BLEND
VEGAN / GLUTEN FREE
20g Complete Plant Protein Complex
Fast Absorbing for Use Before or After Training*
Supports Muscle Building and Recovery*
Best in Class Ingredients and Manufacturing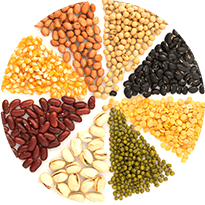 GREENS
GLUTEN FREE
SETTING A NEW STANDARD IN TASTE
Superior quality now comes with superior taste! Our flavor experts ensured you'll enjoy STACKED PLANT PROTEIN'S taste as much as your results.
ENGINEERED
TO SUPPORT:
STRENGTH*
RECOVERY*
ENDURANCE*
MUSCLE GROWTH*
PROTEIN SYNTHESIS*
EXPLOSIVE POWER*
Payment & Security
Your payment information is processed securely. We do not store credit card details nor have access to your credit card information.