Description
100% ISOLATE

PROTEIN MATRIX
Muscle Growth*
Protein Synthesis*
Recovery*
Ridiculously Delicious
Push your performance past previous barriers.
PROTEIN PER SCOOP
FAST & SLOW DIGESTING ISOLATE MATRIX
ESSENTIAL AMINO ACIDS (EAAS) PER SERVING
100% PROTEIN ISOLATE MATRIX
SYNTHA-6® ISOLATE is an ultra-premium protein powder consisting of a 50/50 blend of Whey Protein Isolate and Milk Protein Isolate. BSN®'s unique ISOLAST protein matrix combines the advantages of both fast and slow digesting protein sources that have had much of the fat, sugar and other undesirable components 'isolated' out, making SYNTHA-6® ISOLATE the ideal post-workout recovery shake. SYNTHA-6® ISOLATE provides 25 grams of high-quality protein and the same delicious taste as SYNTHA-6®, thanks to BSN®'s exclusive flavor technology.
THE BENEFITS OF SUPPLEMENTAL PROTEIN
Daily adequate protein intake is important for muscle maintenance and development. Protein is needed to help repair muscle broken down during exercise and build new muscle. Using a quality protein powder will help supplement the daily amount of protein required by your body and help you to reap the benefits from every training session. Supplementing with protein before and/or after training can also have a noticeable impact on your recovery and performance.
SYNTHA-6® VS. SYNTHA-6® ISOLATE
SYNTHA-6® and SYNTHA-6® ISOLATE represent two different protein formulas that can both fit comfortably in any nutritional plan. SYNTHA-6® employs a multi-functional protein formula with a well-rounded nutritional profile that makes it an excellent choice first thing in the morning, as a high-protein snack option, or an anytime-recovery shake. And while SYNTHA-6® ISOLATE is a perfectly good choice for these applications as well, its strength lies in a unique protein formula comprised entirely of isolate protein sources with less calories, fat and carbohydrates than SYNTHA-6®, making it the ultimate choice for a post workout recovery or bedtime shake.
BSN SUPPLEMENTATION
At BSN®, we have designed our products to complement one another. When used together, they can help enhance the overall benefits of your supplementation and workout regimen.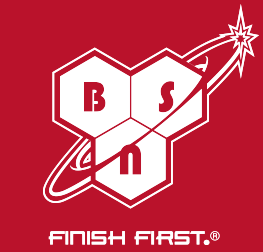 YOU MAY ALSO LIKE
An Ultra-Premium Sustained Release Protein Powder!*
Ultra-Premium Lean Muscle Protein Beverage!*
What's in BSN Syntha-6 Protein Isolate
4.01 Lbs.

Strawberry Milkshake

Serving Size

1

Scoop

(38

g)

Servings Per Container

About 48

Amount Per Serving

Calories

150

Calories From Fat

20

% Daily Value†

Total Fat

2

g

3%

Saturated Fat

0.5

g

3%

Trans Fat

0

g

Cholesterol

20

mg

7%

Sodium

180

mg

8%

Total Carbohydrate

7

g

2%

Dietary Fiber

2

g

8%

Sugars

1

g

Protein

25

g

50%

Vitamin A

0

%

Vitamin C

0

%

Calcium

20

%

Iron

0

%

† Percent Daily Values are based on a 2,000 calorie diet. Your Daily Values may be higher or lower depending on your calorie needs.
Ingredients:

Isolate Protein Matrix (Whey Protein Isolate

, Milk Protein Isolate)

, Sunflower Powder (Sunflower Oil

, Corn Syrup Solids

, Sodium Caseinate

, Mono & Diglycerides

, Dipotassium Phosphate

, Tricalcium Phosphate

, Soy Lecithin

, Tocopherols)

, Fiber Blend (Inulin

, Polydextrose)

, Natural And Artificial Flavors

, Lecithin

, Cellulose Gum

, Citric Acid

, Salt

, Beet Powder

, Tartaric Acid

, Sucralose

, Acesulfame Potassium

, Vanillin.

Allergen Information: Contains Milk And Soy (Lecithin) Ingredients.
Directions For Syntha-6 Protein Isolate: Take 1 scoop with 4-6 oz. (118-177mL) of cold water or any beverage of your choice. To increase your protein intake per serving and to achieve an amazing milkshake taste, use non-fat or low fat milk.
Warnings: Before consuming Syntha-6 Isolate seek advice from a physician if you are unaware of your current health condition, have any pre-existing medical condition, taking any medication, planning any medical procedure, contemplating pregnancy, pregnant or nursing. Reduce or discontinue use if any adverse reactions occur such as but not limited to gastrointestinal discomfort. Syntha-6 Isolate is only intended to be consumed by healthy adults 18 years of age and older. Keep Out Of Reach Of Children and Pets. Store in a dry place away from direct sunlight.
Payment & Security
Your payment information is processed securely. We do not store credit card details nor have access to your credit card information.