Description
Proudly supports first responders & nurses with Bodybuilding.com and ID.me.
Verify Here


THERMOGENIC FAT BURNER AND NATURAL ENERGIZER*

ENERGIZED FAT BURNING*

BOOST METABOLISM*

MENTAL FOCUS*

CURB APPETITE*
NON-GMO
FORMULA
GLUTEN
FREE
MADE IN
THE USA
GMP
CERTIFIED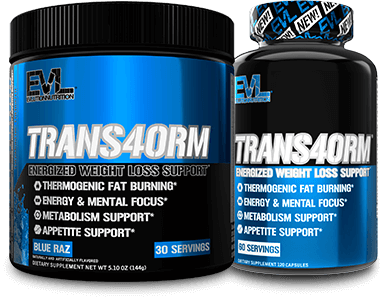 THERMOGENIC FAT LOSS* + METABOLISM* + NATURAL ENERGY*
COMPLETE FAT BURNING + NATURAL ENERGY + FOCUS*
TRANS4ORM® is a scientifically-developed multi-stage thermogenic energizer and weight loss support supplement that works with your body to transform fat and build lean muscle.*
When reaching your weight loss goals, it is important to give your body all the tools it needs to support a faster metabolism, control appetite, with the energy, focus, and mood you need to perform at your best.*
Uncompromising quality standards backed up by researched ingredients, transparent formulas, and GMP certified.*
Fat Burning & Metabolism – Green Coffee Bean, Green Tea, Coleus Extract, L-Tyrosine, Yohimbe*
Natural Clean Energy – Natural Caffeine from Coffee Bean & Green Tea, B-Vitamin Complex*
Mental Focus & Mood – Alpha-GPC, Choline Bitartrate, Huperzia Serrata Extract*
TRANS4ORM® combines the most effective fat burning ingredients into an All-In-One Formula targeting all the key factors necessary to boost fat loss. TRANS4ORM's 100% transparent formula supports increased thermogenesis, energy level, metabolism and appetite support, with energy and mental focus boosters to power you throughout the day.* Plus, TRANS4ORM is made in the USA in a facility that's FDA registered and inspected, and GMP certified to deliver the highest quality product available.*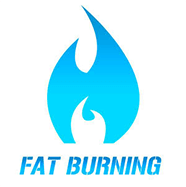 TRANS4ORM ATTACKS FAT WITH 3 MODES OF ACTION*
Green Tea Extract contains compounds called catechins, which includes epigallocatechin gallate (EGCG), the main catechin responsible for thermogenic effects.*
Green Coffee Bean, a natural source of caffeine, is also added to the formula that is a proven supplement to help burn fat and boost metabolism.*
Coleus Extract supplies the body with Forskolin, which is most effective at accelerating fat burning when combined with caffeine.*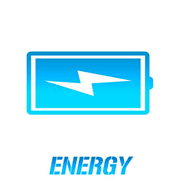 CLEAN NATURAL ENERGY*
Natural caffeine from Green Tea & Green Coffee Extract gives you the ability to attain a smooth source of energy giving you a powerful fuel source to help you push yourself throughout the day.*
Yohimbe works with natural caffeine to help increase your energy production, plus it also supports your fat-burning ability.*
B-Vitamin Complex containing vitamins B3, B6, B12, as well as Folic Acid helps support energy production allowing your body to burn more calories as fuel.*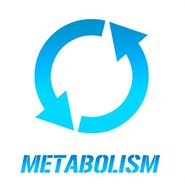 COMPLETE METABOLISM BOOSTER*
L-Tyrosine is a key amino acid which supports metabolism, and also helps to elevate your mood while reducing fatigue when cutting calories.*
B-Vitamin Complex contained in Trans4orm enhances metabolism and cellular energy production helping to naturally boost your metabolism throughout the day.*
Green Coffee Bean is loaded with antioxidants and contains chlorogenic acid which supports how the body handles blood sugar and metabolism.*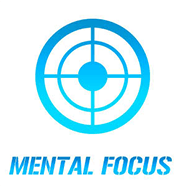 STAY FOCUSED THROUGHOUT THE DAY*
Huperzia Serrata Extract supports mental focus and concentration. This is important both in the gym as well as during your normal everyday activities.*
Choline Bitartrate delivers Choline, a vital component of your neurotransmitters that helps in the production of Acetylcholine, a key neurotransmitter component for enhanced mental focus.*
Alpha-Glycerylphosphorylcholine supports mental activity and focus during training as well as provides an additional Choline source to the brain for Acetylcholine production.*
Payment & Security
Your payment information is processed securely. We do not store credit card details nor have access to your credit card information.