Description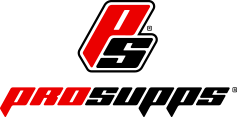 The fat-shuttling power of
L-Carnitine
, combined with an energy boost from Caffeine and our unique Thermogenic Matrix featuring Evodiamine, BioPerine® and Calori-Burn® will provide a serious calorie burning component to your workout.
Vanish® L-Carnitine Ignite Liquid Shot
is sugar and artificial color free. †
PRODUCT INFORMATION
SIZES:
16 OZ. BOTTLE = 30 SHOTS
FULLY DISCLOSED FORMULA
Helps support the body's ability to facilitate the transfer of fatty acids into the mitochondria of cells for energy production boosting cellular energy†
Potentiates skeletal muscle force, work & power, helps support mental focus, improves fatty acid oxidation and can enhance metabolic rate (calorie burn.)†
(aka Grains of Paradise) - Having similar bioactive and anti-oxidant compounds to ginger, it has been shown to support enhanced thermogenesis. †
Helps promote enhanced product utilization, when paired with many active ingredients. †
Shown to work similar to capsaicin and help increase caloric expenditure; Also can help address temporary, exercise induced inflammation.†
Payment & Security
Your payment information is processed securely. We do not store credit card details nor have access to your credit card information.