Description

AN OFFICIAL

 

BODYBUILDING.COM

 

BRAND
REVEL RECOVERY
Boost Recovery and Hydration Post-Workout or Anytime*
Revel Recovery improves joint health, increases hydration, and supports muscle recovery with ingredients like BCAAs, collagen, and coconut water.*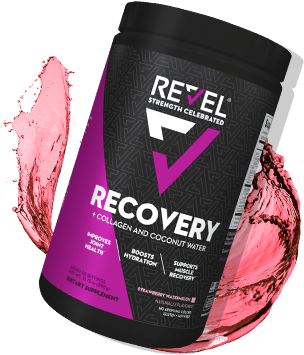 WHEN YOU PUSH YOUR BODY, IT PUSHES BACK.
Mix up some Revel after your workout to fight exercise-related joint pain, muscle soreness and dehydration.* Or drink anytime with ingredients that also support muscle growth and improved body composition.* You'll head into your challenge with swagger, not a limp.
IMPROVES

 

JOINT HEALTH*
SUPPORTS

 

MUSCLE

 

RECOVERY*
BOOSTS

 

HYDRATION*
FORTIGEL® COLLAGEN
Intense workouts can cause painful wear and tear on your muscles and joint cartilage. Support muscle recovery and joint health with this patented form of collagen.*
COCONUT WATER POWDER
Even a relatively small amount of fluid loss can negatively impact your workout performance, your endurance, and even your motivation. Stay on point with hydrating coconut water.*
BCAA
Revel BCAAs are made from fermented plants, not hair or feathers. They complement collagen's amino acid profile to support muscle recovery and growth.*
HMB
HMB has been shown to help elite athletes reach their goals by improving delayed onset muscle soreness and increasing the lean muscle gained from heavy resistance training.*
We are Bodybuilding.com. Your transformation is our passion. Which is why we made Revel®. A science-backed, effective sports nutrition line made just for women. To Revel is to celebrate. Revel in your uniqueness, your strength, your drive. Revel your sore muscles and crack-of-dawn sweat session. Revel in whatever simply gets you moving. Our products are uniquely designed to meet the needs of women looking to achieve weight management, lean muscle mass, energy support, hydration, and overall wellness.
SHOP ALL REVEL PRODUCTS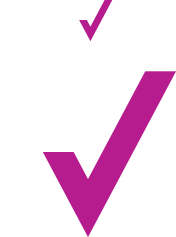 What's in Revel Women's Recovery + Collagen And Coconut Water
Serving Size: 1 scoop (12g)

Servings Per Container: About

30

Amount Per Serving

% Daily Value

Calories

35

      

Total Carbohydrate

4 g

1%†

Total Sugars

1 g

††

Protein

5 g

10%†

Vitamin D (Cholecalciferol)

15 mcg

75%

Calcium

209 mg

16%

Potassium

56 mg

1%

Collagen Peptides (as Fortigel®)

5,000 mg

††

2:1:1 BCAA Matrix (L-Leucine, L-Isoleucine, L-Valine)

2,000 mg

††

Calcium ß-hydroxy-ßmethylbutyrate monohydrate (HMB)

1,500 mg

††

Coconut Water Powder

2,000 mg

††

† Percent Daily Values are based ob a 2,000 calorie diet.

†† Daily Value not established

Other Ingredients:

Citric Acid

, Malic Acid

, Natural Flavors

, Sucralose

, Acesulfame Potassium

, Beta Carotene (Natural Color).

Contains: Tree Nuts (Coconut).

NO GLUTEN, SOY, PEANUTS, OR DAIRY
Directions For Women's Recovery + Collagen And Coconut Water: Mix one scoop of Revel® Recovery with 10 oz. of cold water and consume immediately post-workout or throughout the day for added recovery. Vary the amount of water to achieve your desired level of flavor and sweetness.
Warnings: Consult your physician before use if you are taking any medications or are under a physician's care for a medical condition. Not for use by those under the age of 18 or women who are pregnant, trying to get pregnant, or nursing.
Payment & Security
Your payment information is processed securely. We do not store credit card details nor have access to your credit card information.