Description
Level up your game! XP Sports Zero-Lag delivers key ingredients that have been scientifically studied and shown to support mental focus for enhanced performance and increases in energy and alertness.* What's more? The formula also contains a compound that plays an important role in supporting healthy eye function.*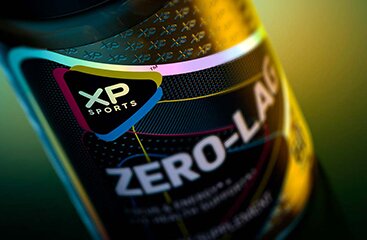 PRODUCT BENEFITS
Cutting-edge formula specifically engineered for gamers
Supports mental energy, performance, and improved reaction time*
Features a key ingredient to support the health of your eyes*
Boosts focus and alertness so you can focus on your screen*
Delivers zumXR extended caffeine release
KEY INGREDIENTS
With novel ingredients, our cutting-edge formulations have been specifically engineered for gamers. Zero-Lag delivers a unique combination of ingredients, including a 2:1 ratio of instant to sustained-release caffeine, which has been shown to support mental focus for enhanced performance and increases in energy and alertness.* It also contains FloraGLO Lutein, a carotenoid compound that plays an important role in supporting normal, healthy eye function.*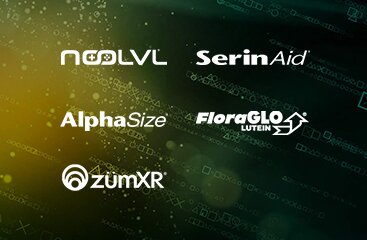 SUPPORTS YOUR GOALS
Delivers SerinAid, a source of the phospholipid compound known as phosphatidylserine (PS). In a scientific study, subjects supplementing with PS for 42 days were able to achieve a more relaxed state during the completion of cognitive tasks after induced stress.*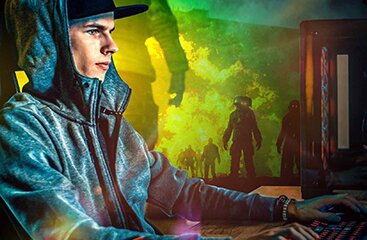 GOOD TO KNOW
A unique, clinically studied and patented ingredient researched in actual video gamers. In a clinical study, NooLVL was shown to support certain aspects of accuracy and decision making in a battery of cognitive tests designed to assess mental flexibility.*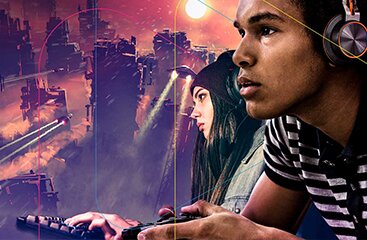 ABOUT THE BRAND
XP Sports was created for the esports community, where competition is relentless and the margin for error is razor thin. A split-second decision can mean the difference between winning and losing, first or second — kill or be killed. That's where XP Sports thrives.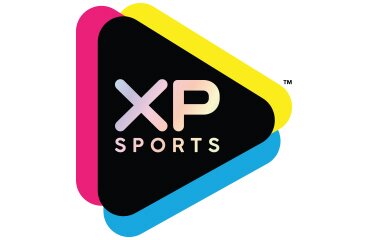 Supplement Facts

Serving Size

3

Servings Per Container:

20

Amount Per Serving

% Daily Value

Total Carbohydrate Less than

1 g

1%

Choline (as choline bitartrate and AlphaSize® Alpha-Glyceryl Phosphoryl Choline)

100 mg

18%

Focus & Energy Plus Blend

2.21g

NooLVL® arginine silicate inositol

1.6 g

†

Choline bitartrate

†

SerinAid® Phosphatidylserine-enriched soy lecithin

200 mg

†

Supplying 100mg of phosphatidylserine

      

Caffeine anhydrous

100 mg

†

zümXR® caffeine (sustained-release)

50 mg

†

AlphaSize® Alpha-Glyceryl Phosphoryl Choline

      

Adaptogen Plus Blend

205mg

Sensoril® Ashwagandha extract (as Withania somnifera) (root and leaf)

125 mg

†

Supplying withanolides

      

FloraGLO® Lutein (as Tagetes erecta) (flower)

30 mg

†

Standardized to 10% lutein

      

Asian ginseng extract (as Panax ginseng) (root)

†

Standardized for 5% ginsenosides

      

Rhodiola extract (as Rhodiola rosea) (root)

†

Standardized to rosavins and salidrosides

      

Huperzine-A (from Huperzia serrata) (aerial parts)

†

* Percent Daily Values are based on a 2,000 calorie diet.

† Daily Value not established.

Other ingredients:

Capsule

 

(Gelatin,

 

Titanium Dioxide)

, Magnesium Stearate

, Silicon Dioxide

, Microcrystalline Cellulose
Directions For Zero Lag: To assess individual tolerance, consume 2 capsules. For full effects, take 1 serving (3 capsules) daily. Do not exceed 1 serving in a 24-hour period. Drink 8 to 10 glasses of water daily for general good health. Read the entire label before use and follow directions provided.
Warnings: For adult use only. Do not use if pregnant or nursing. Consult a medical doctor if you have been treated for, diagnosed with or have a family history of any medical condition, including (but not limited to) high blood pressure or heart problems, if you are using any prescription or over-the-counter drug(s), or before starting any diet or exercise program. One serving (3 capsules) of this product contains up to as much caffeine as 2 cups of coffee. Caffeine-sensitive individuals may experience the following symptoms including (but not limited to) restlessness, nervousness, tremors, headache, anxiety, palpitations, increased heart rate or difficulty sleeping. Do not combine with other sources of caffeine. Do not use if you have had a myocardial infarction (heart attack). For use by healthy individuals only. KEEP OUT OF REACH OF CHILDREN.
Payment & Security
Your payment information is processed securely. We do not store credit card details nor have access to your credit card information.